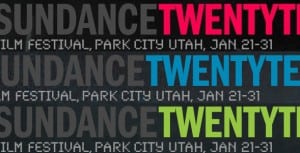 Here's a news item that may please both independent film buffs and technology fans alike. YouTube, which Google has been actively updating this week (new interface, HTML5 support) today announced a new partnership with the Sundance Film Festival. Starting this Friday five films from the 2010 and 2009 festivals will be available for rent by U.S. viewers. The announcement coincides with Sundance which kicks off today, sponsored in part by Google.
In addition, on a blog post, Google is putting out the call to independent filmmakers to join the rental program as part of their "Filmmakers Wanted" campaign.
It's unclear how the revenue share works, although filmmakers will retain 100% ownership rights. Titles available in the program will include: The Cove, One Too Many Mornings, Homewrecker, Children of Invention, and Bass Ackwards.
One thing you will need if interested in participating: a Google Checkout account (free). That's the easy part.
Next, be sure you have a film people want to watch, submit it to the rental program, and then watch the money pour in. Well, at least in theory. It seems Google is ready to help with the technology, you'll still need to provide the creative sweat equity.
Google says, "These are early days and in the coming weeks we'll also invite a small group of partners across other industries, in addition to independent film, to participate in this new option. Anything that brings more content to the YouTube community is a good thing. And making content available for rent will give our partners unprecedented control over the distribution of their work — they can decide the price of their videos and the rental duration; they can decide when and where their content is available; and they can keep 100% of their rights."
Rumors also circulated today about Hulu potentially charging users monthly for a premium service for content. It appears Hulu and Google's YouTube, despite originating from very different paths, are on an imminent collision course to win over the next generation of paid video services.