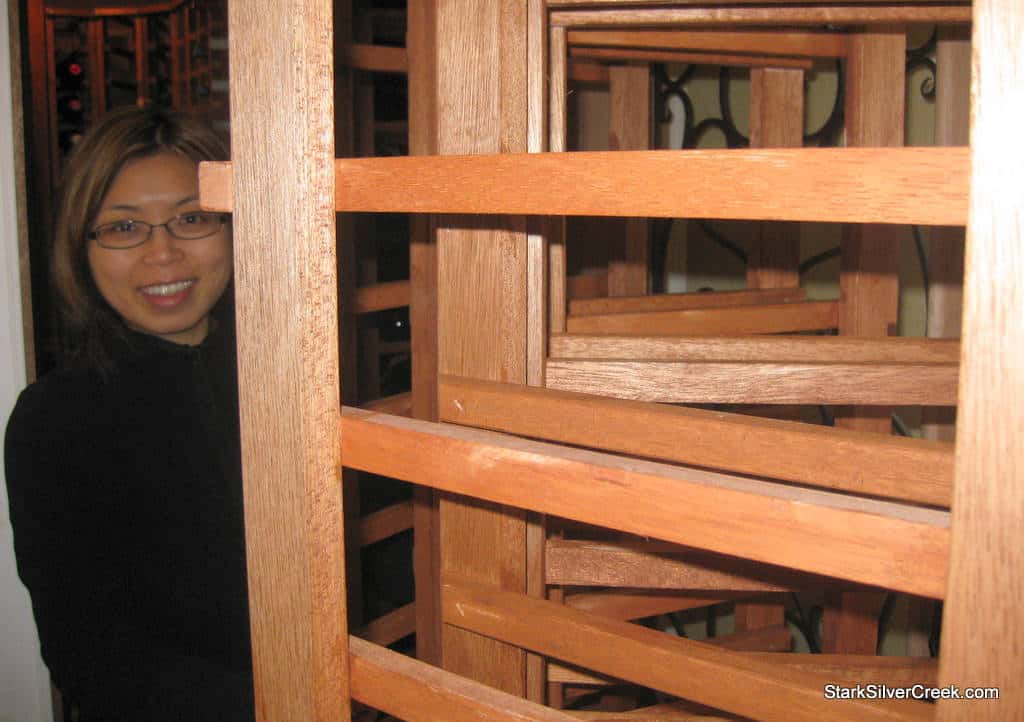 The conversion of the walk-in closet in our home to a 600-bottle wine cellar has been a labor of love. As Clint has mentioned, it started about three years ago when in the midst of a flooring renovation, we decided to rip out the closet and set the foundations in place for a wine cellar. It had been a concept I was playing around with for a while, but it wasn't until our entire home was in renovation hell did I decide the marginal effort at that point to put in the proper installation and green board was significantly lower than what it would be in the future.
Here are some photos of the second corner wine rack unit that was installed to complete two walls of racking in the wine cellar. I will need to design one row of racks for magnums as a custom solution since it is too tight of a fit for a ready-made unit from Vigilant to fit in.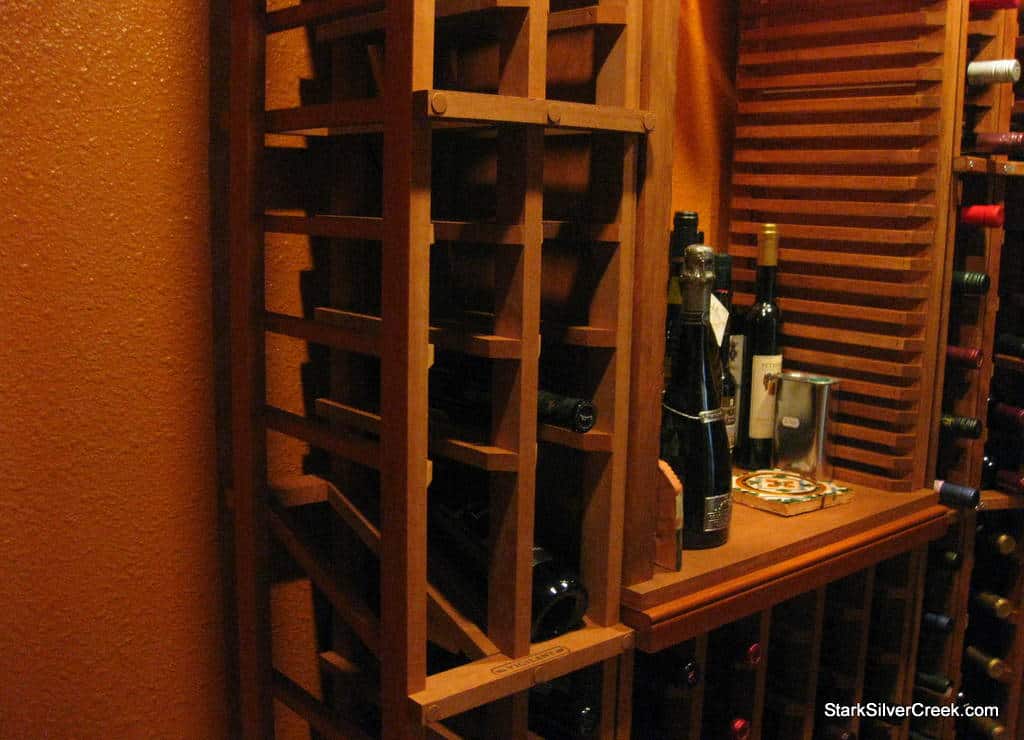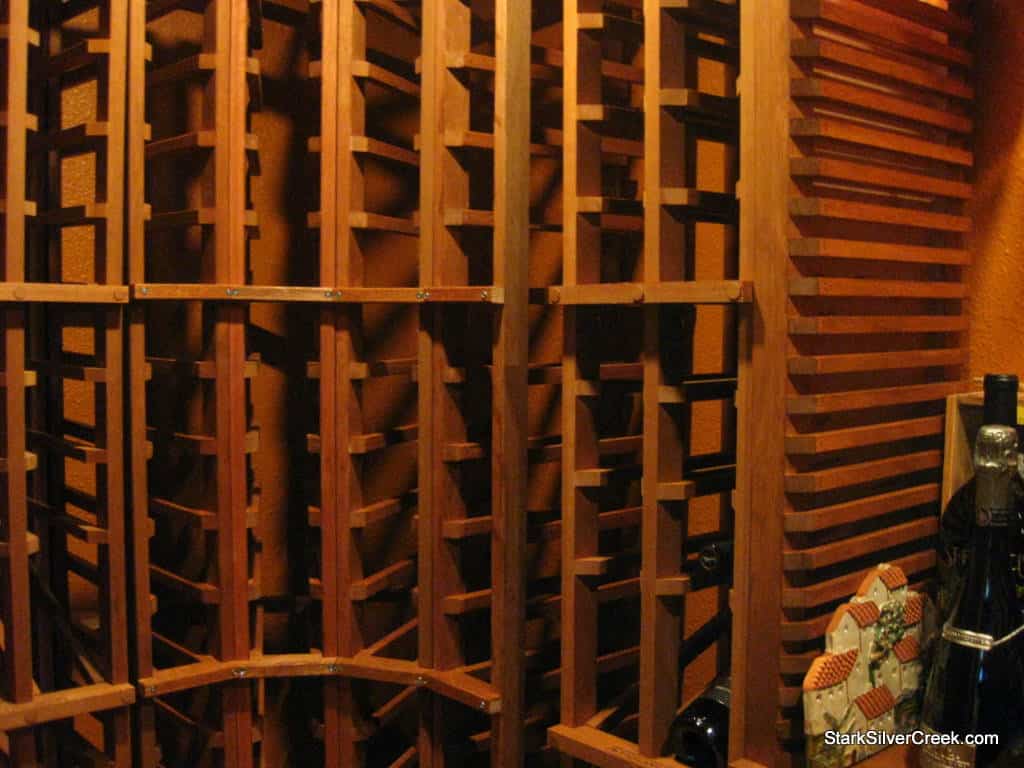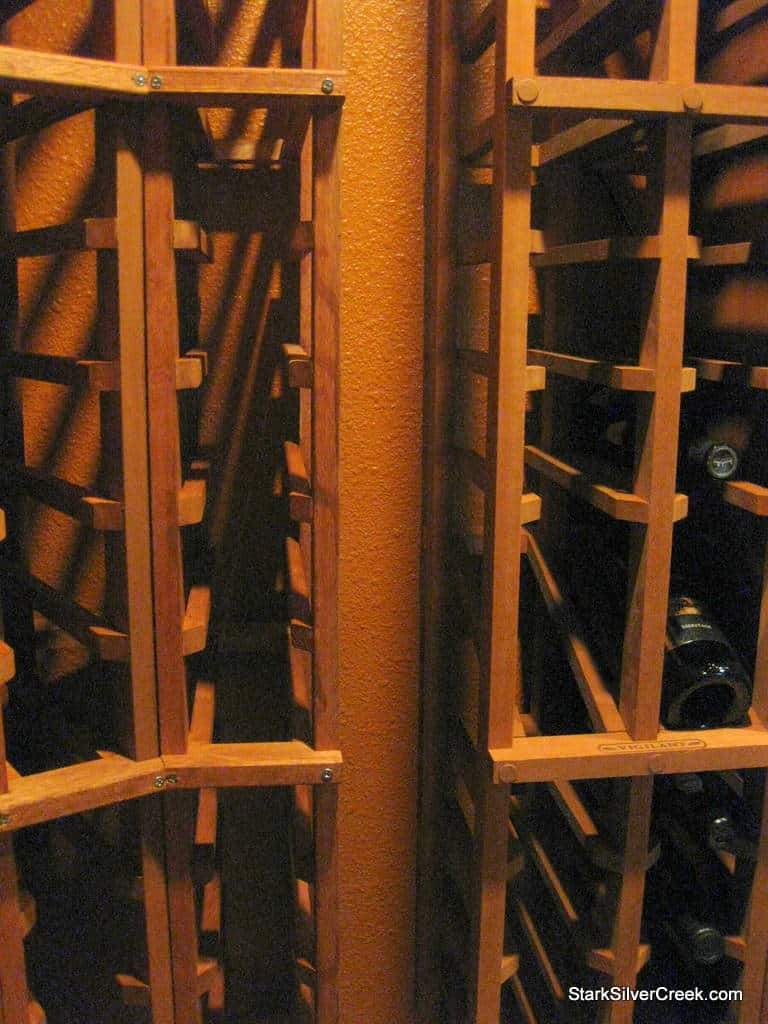 After that, I will need to figure out what configuration of half height racks I would need on the third wall. I am considering both diamond case and a case shelving for the third cellar wall.
Once this is done, the rest will be the really fun part, the accessories which include crown molding, lighting and even a mosaic tile piece which I am really excited to create custom to add a real personalized touch to our wine cellar.