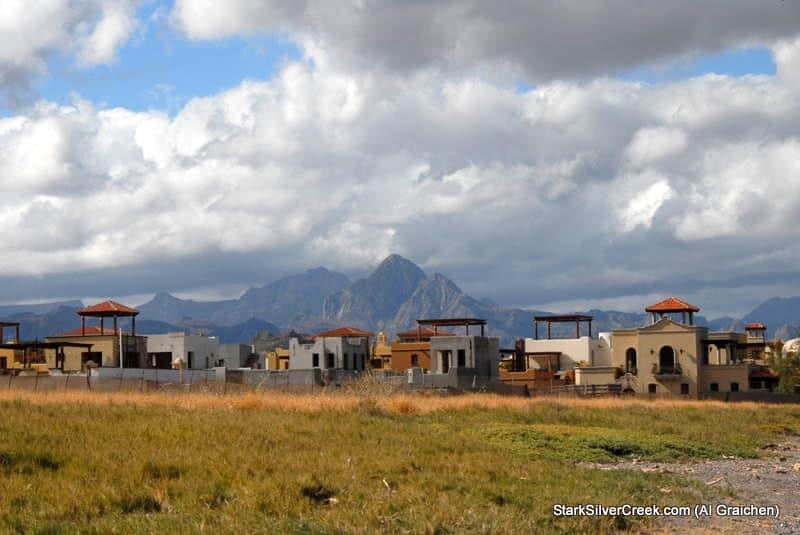 It's hard to believe that many of us celebrated the new year at our house and many more at La Mision and other venues in Loreto only 3 short weeks ago. The year is already going by too fast and I'm continuing to chase contractors to finish construction fixes that my developer failed to do.
In the midst of the work, I did manage to get out and found that the Inn has some renovations in progress. The "work out" room has been refinished and the wood removed from the window. It looked like a new window had been put in place but maybe the old one had just been thoroughly cleaned. Still you can see in…and out.
The wind, and rain, has brought clouds to the sky which depending on the time of day and the lighting are great or just providing an overcast respite from the sun. Although temperatures have been in the 70's just being under the direct sun can be hot.
The custom lots appear to have a lot of work going on for most.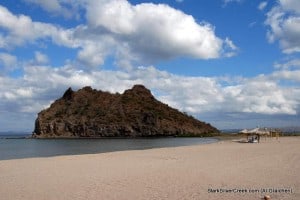 There are a few that are problematic and they appear to be cause for concern. I'm certain the owners have their reasons for abandoning their projects but Mexican condo law is not on the community's side when trying to get the "owners" to live up to their obligations. Hopefully either the owners will step up or the lawyers for Administration can get some progress. Unfortunately it all takes more time than most of us would like.
Through it all the sea birds still play on the beach even though there are not very many humans which I suppose the bird probably like.