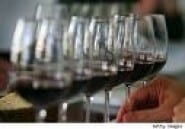 Join us as we taste the judges choices for the "Best of the Best" Cabernet Sauvignon from Napa Valley at Napa's top restaurant, Bayleaf Restaurant on Saturday, February 13, 2010, from 3 to 6pm.
Meet winery owners and winemakers as they proudly pour their prize-winning Cabs while you enjoy fabulous hors d'ouevres in a beautiful and romantic setting. Enjoy the facilities of the entire restaurant with quaint rooms and plenty of seating to relax and savor the flavors of wine and food. Did we mention that hors d'ouevres are included?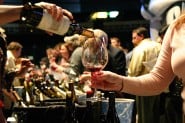 The judges will be tasting and scoring over 400 Napa Valley Cabernet Sauvignon wines several days prior to the event. They will be ranked from 1 to 100 and you can taste them all …well, as many as are possible. Please don't drink and drive and drink responsibly.
Here is what is included:
Taste all wines being poured from the Top 100 Cabslist
Enjoy great and unique cheese and fruit
Feast on waiter tray-passed hors d'ouevres throughout the event
Meet winery owners and have photos taken with them
Free Rabbit Aerating Pourer to every couple
Mingle among Napa's elite and make new friends
Create a memory that will last a lifetime at this inaugural event!
Prepaid tickets, only: $95 person
Special VIP All-inclusive Package also available (hotel, tasting, reception, Wine Train, champagne & chocolates, etc.)
Dinner available after event at Bayleaf Restaurant (menu prices apply)
Visit: www.Top100Cabs.com for detail