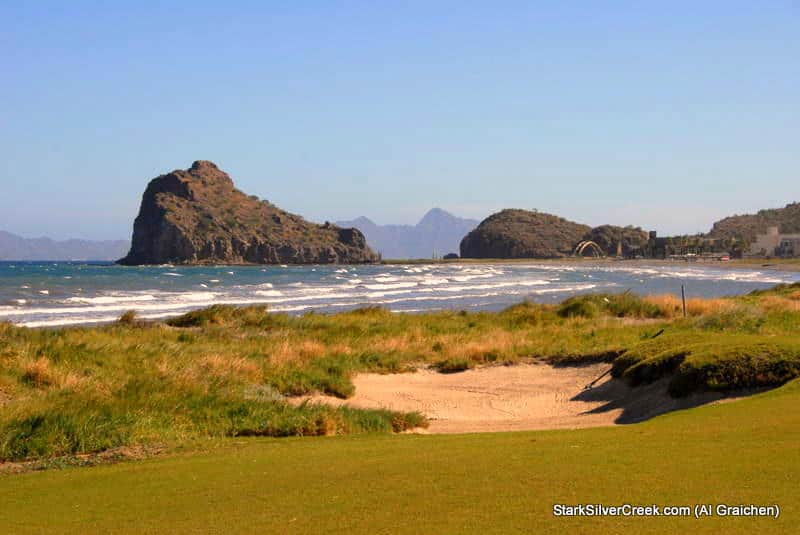 It's hard to believe this is day 1 of 2010. Just a few years ago Loreto Bay was not even a destination we considered traveling to, let alone a place to build a house and live part of the year. For many of us, I suppose the same is true, but here we are in the midst of a wonderful place on the Sea of Cortez.
The day actually started for many people welcoming in the New Year around a bonfire on the beach.
The weather was quite nice, under a full moon, and the heat from the bonfire kept people quite warm. As morning arrived, the sun provided a welcome warm day as well so we headed out to walk around Agua Viva.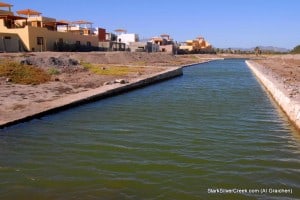 The normal 3+ mile walk around the area takes a little under an hour. Today however as we walked we ran into a number of people that we've met down here so the trek took a bit longer as we stopped to chat a few times. We got to see one of the individual homes in Nopolo that a couple from Oregon built using local contractors. It was quite striking with 16+ foot ceilings in their "great room."
A number of golfers were seen on the course. They were walking fast from the tee toward the pin so we didn't get to ask what they thought of the course, but as we've seen on other parts, the fairways are closely cropped and brown in a few places. The greens do seem to be in relatively good shape so hopefully the course plays well.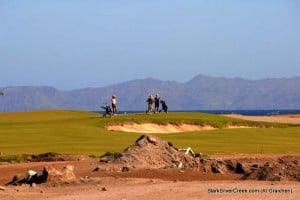 The wind was up as we approached the beach providing a dramatic scene as the waves crashed at the shoreline. The warmth of the sun though was a welcome change from the coolness caused by the cloud cover last week. No matter how many times I walk this beach, I always enjoy the scenery.
Day 1 of the new year and decade is fading but lets hope our dreams for Loreto Bay are in their infancy and 2010 will be a year with a new beginning.