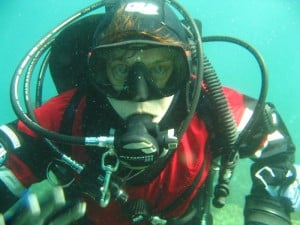 The TCC Holiday Party was a resounding success. Cullen's Sushi & Tacos de Puerco Asada were simply incredible and Bill's Borracho Margaritas were just that; far better to be sipped not slurped. A great time was had by all, catching up with old friends and finding new ones.
We were up and going a bit earlier than usual on Sunday as our daughter was going on a diving trip of the coast of Carmen. On Saturday while walking the new section of Salvatierra (from Posada de la Flores) to the Malacon searching for Cafe Lolita, we discovered that the front portion of the building where Cafe Lolita is located also contains a small crafts shop run by a young couple. The owners also coordinate kayak, snorkeling and diving trips. As it happened, they were taking a small group out on Sunday to snorkel and had room for more.
After dropping Carla and her 60+ pounds of dive gear at the marina we headed to the Farmers Market. Instead of the normal route, using FCO Madero I took the Malacon and one of the side streets closer to the Oasis only to find that it did not go all the way through to Madero. I figured we'd just get to the arroyo a block east and drive through the arroyo to the market. It was a very good mistake. There is a NEW ROAD! FCO MAdero now runs right through the arroyo and as it is still under construction, there is no traffic allowed yet. It would be great if we could get the road crews to move south a bit more and pave the Loreto Bay roads.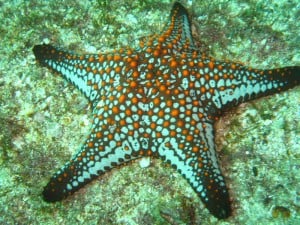 The Market was considerably more crowded than it had been in October. The fruit and vegetable stands were back up to their normal state and the quality of the produce as good as ever. There seemed to be many more clothing stands carrying new clothes as opposed to "swap meet" brands. Hopefully this is a sign that the economy is improving in Loreto.
The diving group returned to the marina about 3 and a group of very tired and wet people walked off the pier. The group that snorkeled were thrilled and the divers grinning. The water had been a bit murkey due to the surge that is occuring but all were pleased with the day's adventure and the dive master was pleased that he had yet another dive master to call upon when she's in town.