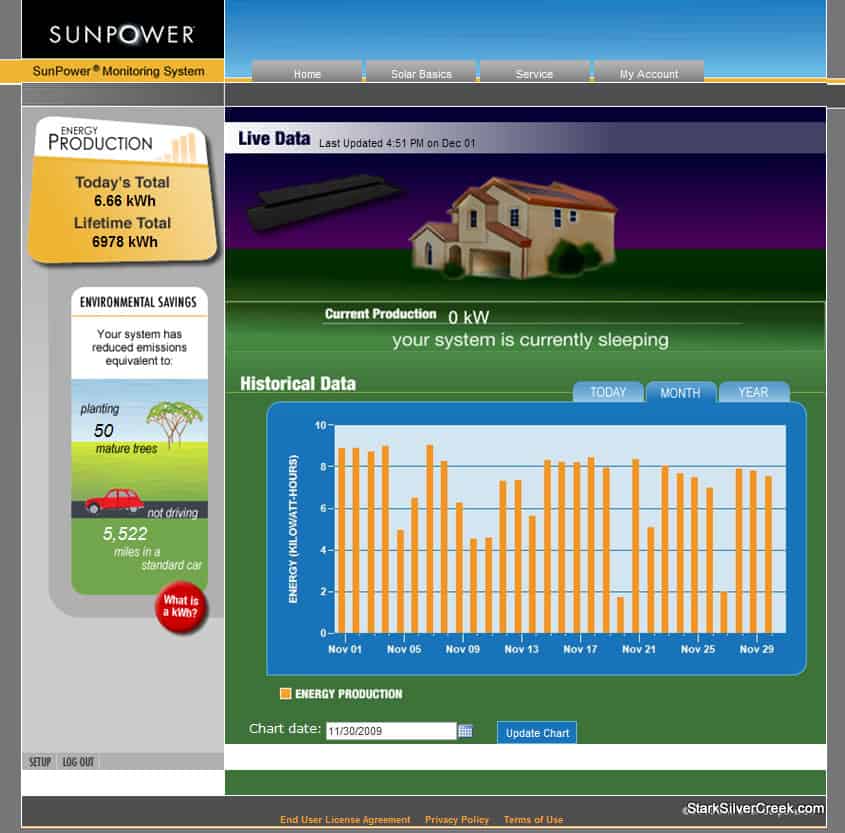 November was another whirlwind month (I know, I keep saying that). I had trips to DC, Mexico and Australia and evening engagements as the SF Bay Area theater heated up to deliver some stellar productions. We also wind down the 2010 Loreto Calendar whose net proceeds benefit the children of the Internado School in Loreto. We sold out of this calendar and raised a record of $2,095.

During this blitz of activity, the Sunpower solar panels on the roof of our home quietly produced solar energy.
However, just up north, the solar panels at Napa wineries may be too quiet. According to the Napa Valley Register, between June 2008 and September 2009, more than 400 solar panels have been stolen from Napa wineries. At an average of $1,000 a panel, this amounts to over $400,000. Some wineries are proactively installing alarms and video cameras to stop such further thefts. Many wineries have the solar array on the ground versus on top of a roof structure making them easier to access for thieves. Click here for the full story.