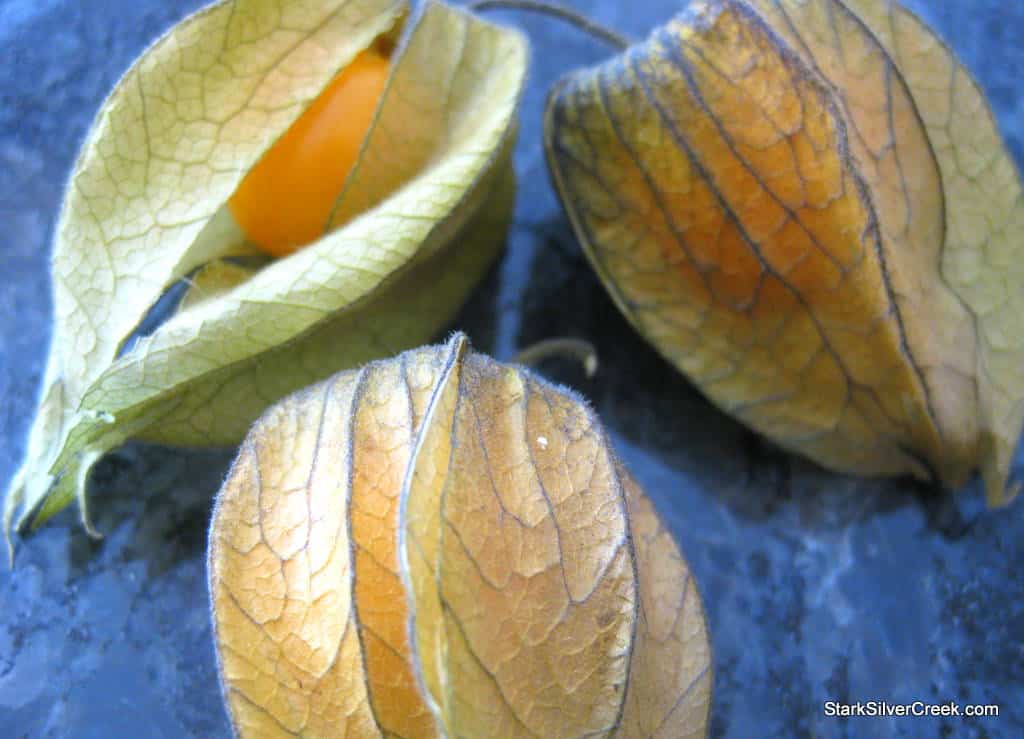 While shopping for salad ingredients at the local grocery store, I came across pints of these pretty and unusual looking fruit called "Physalis" or ground cherries from Colombia stacked in the middle of the produce section.
The plastic film on top advertised them as "Exotic Fruits" showing an image of the outside of the fruits which resemble Chinese paper lanterns (in fact, some do refer to them as chinese lantern fruit). To the left was a less exotic looking object, the yellow circular fruit inside which looked like a cherry tomato more than what I would imagine a "ground cherry" to look like. I decided to purchase a pint for my salad. At the very least it would be a good conversation piece.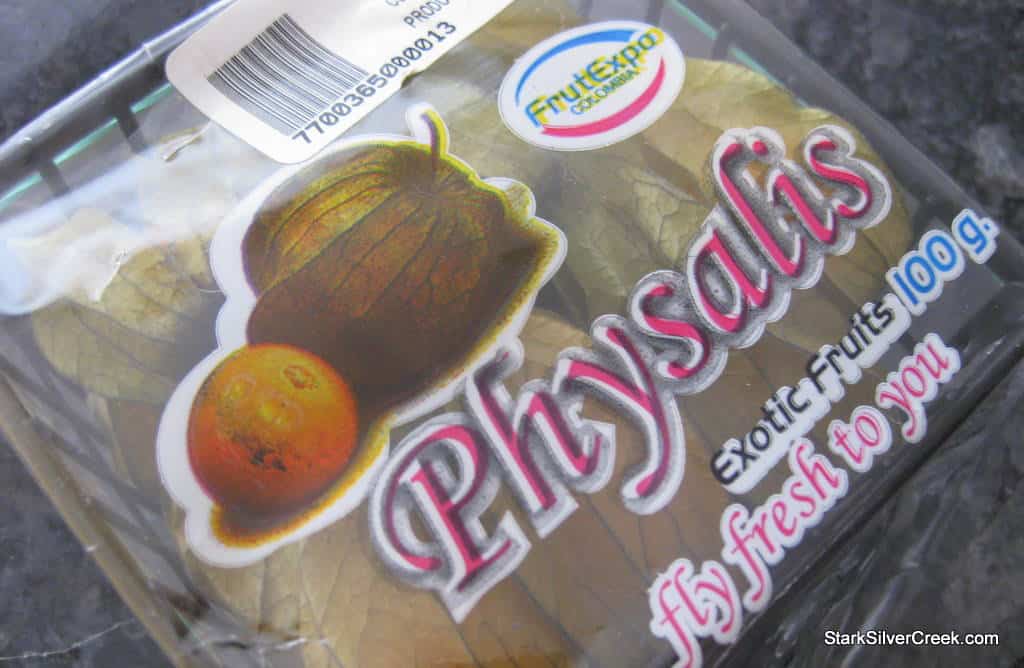 When I unpacked them on the kitchen table, it took very little time for curiosity to provoke me to tear off the plastic film, coax the leaves to the side and pull off the enticing-looking yellow berry in the center. I popped it into my mouth and bit in.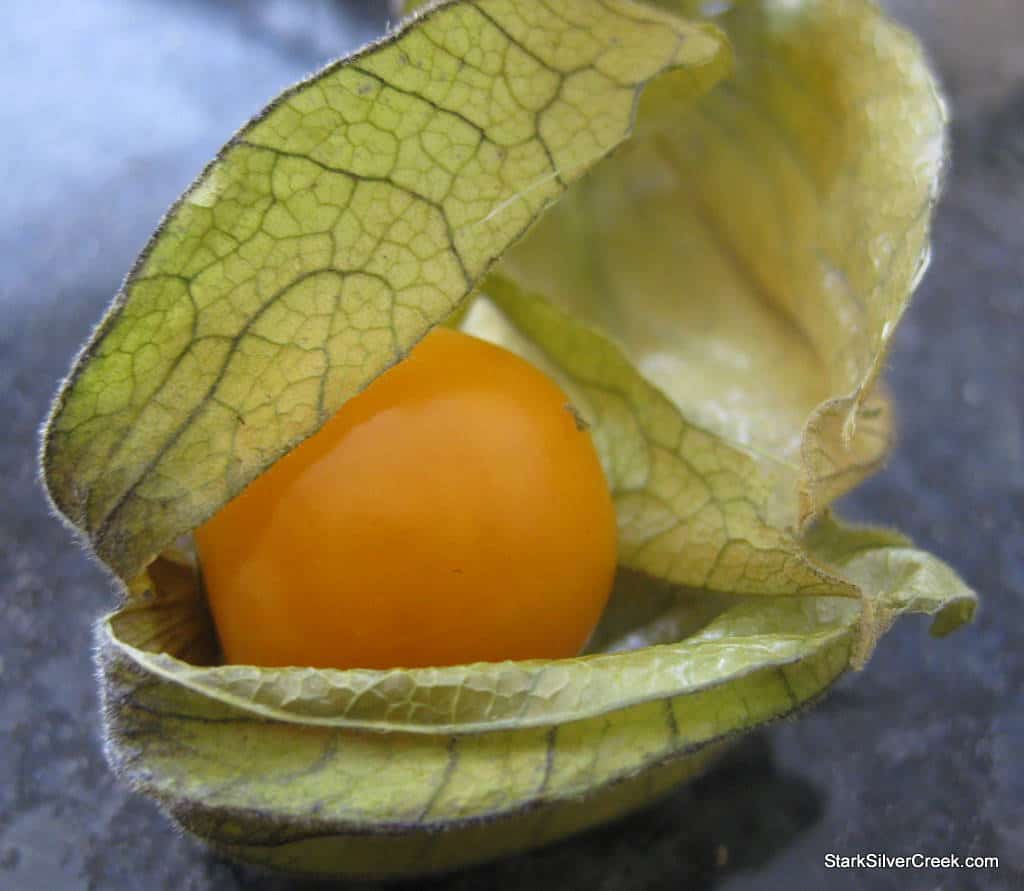 The berry had an intense sweetness, followed by a subtle acidic tang. I would agree with the observation made by others that it has a unique tomato/pineapple-like taste to it. However, I would also add that the texture of the fruit inside is most comparable to fig.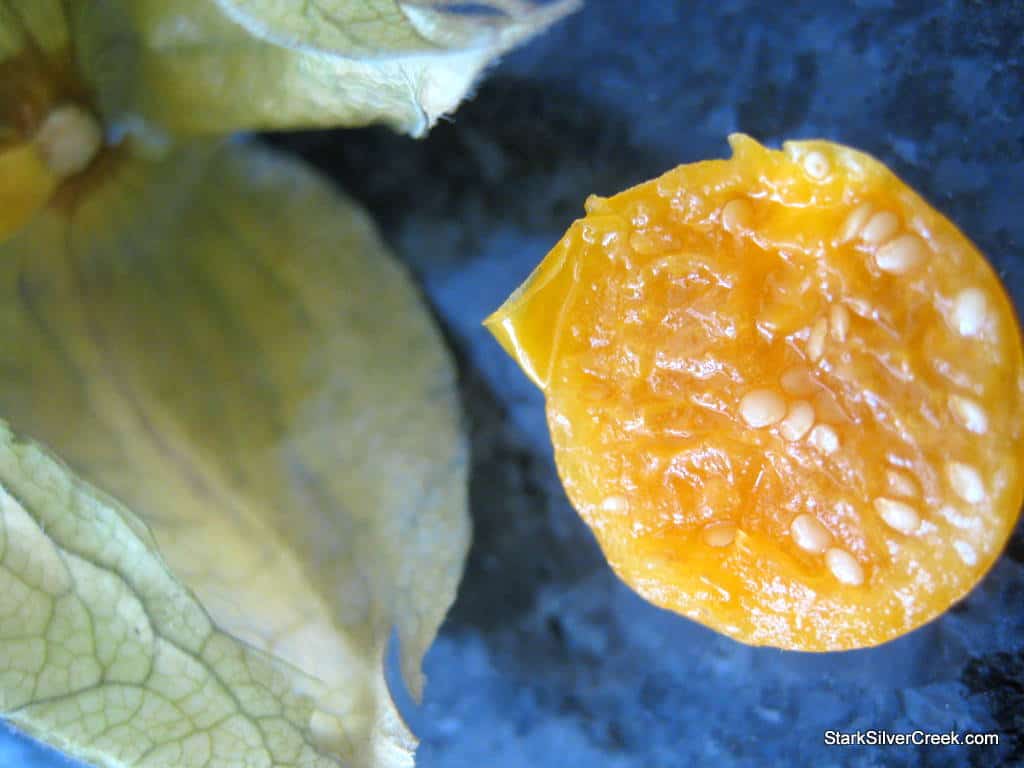 Perhaps it was the sheer novelty of these little suckers and the fact that they were so fun to eat which made the pint of them disappear so fast. By the time I was making the salad for dinner, they were gone.
However, with a little restraint next time, I am confident that this ground cherry would add an exciting pop to any bland salad.