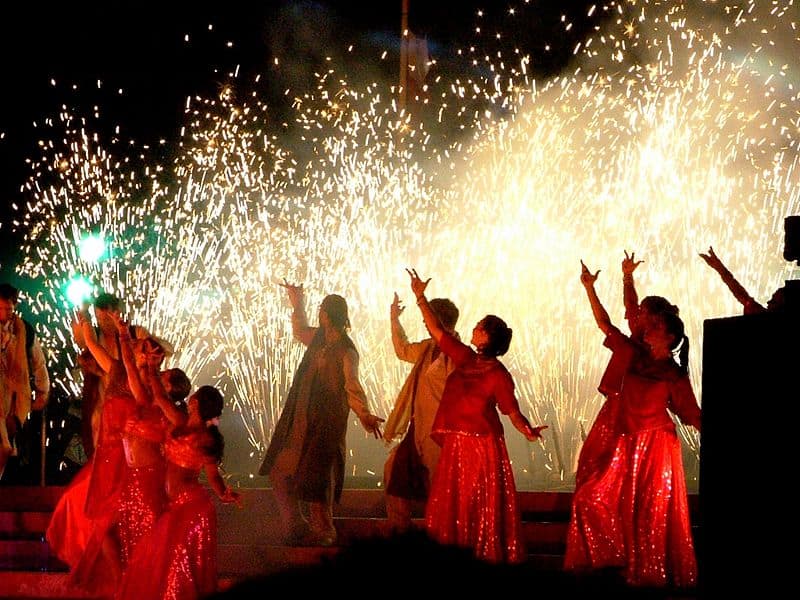 This is an odd bit of news, but after reading some Web sites I think I get it. Indian film is for everyone. Let's dance!
It turns out that the Indian Academy Awards is like an all-star game.
It's hosted by a different city every year. In 2011, it was announced this morning, that city will be Toronto, the first North American city to host the Bollywood event. One benefit for a host city is the number of fans it could potentially draw. According to a Canadian Press article, the potential audience is over 350 million, plus a local draw of 60,000 tourists.
Call it the "Slumdog" effect. India's film industry has been on a major roll.
But, I wonder, why is it that people around the world are so enamored with Indian films?
One guess: positive energy.
If ever there was a time for a pick-me-up movie, these last few years, with the extended recession and images of war, would provide plenty of reason to want to just dance the night away.
Of course, as audiences around the world learned, Indian films are much more than a dance-off. While still a significant element, sophisticated story lines, clever plot devices (Ghajini), and word-class acting (Slumdog Millionaire) now are all part of the mix—not to mention great makeup.
A Hollwood blockbuster action flick antidote perhaps?
Highest-grossing Bollywood films in India according to Box Office India

1. Ghajini 2008
2. Rab Ne Bana Di Jodi 2008
3. Om Shanti Om 2007
4. Dhoom 2 2006
5. Krrish 2006
6. Lage Raho Munna Bhai 2006
7. Welcome 2007
8. Gadar: Ek Prem Katha 2001
9. Singh Is Kinng 2008
10. Chak De! India 2007