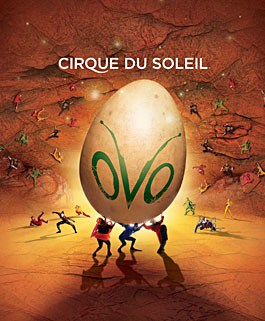 It's a year-end barn burner with theater, symphony, and live performances across the San Francisco Bay Area!
Starting tonight, 5 shows in 4 nights for the SSC crew… here's the lineup:
WED
The Coverlettes Cover Christmas
Aurora Theatre Company, Berkeley

THU
Cirque du Soleil OVO
Under the Grand Chapiteau, at AT&T Park, SF

FRI
Choral Christmas Spectacular
San Francisco Symphony, SF

Yes, Sweet, Can
Dance Mission Theater, SF

SAT
Cinderella
African American Shakespeare Company, SF
If you're looking for live theater, symphony and performances check out the links above for some great shows. We hope to see you there!
Stay tuned to SSC for all the reviews, videos and news.