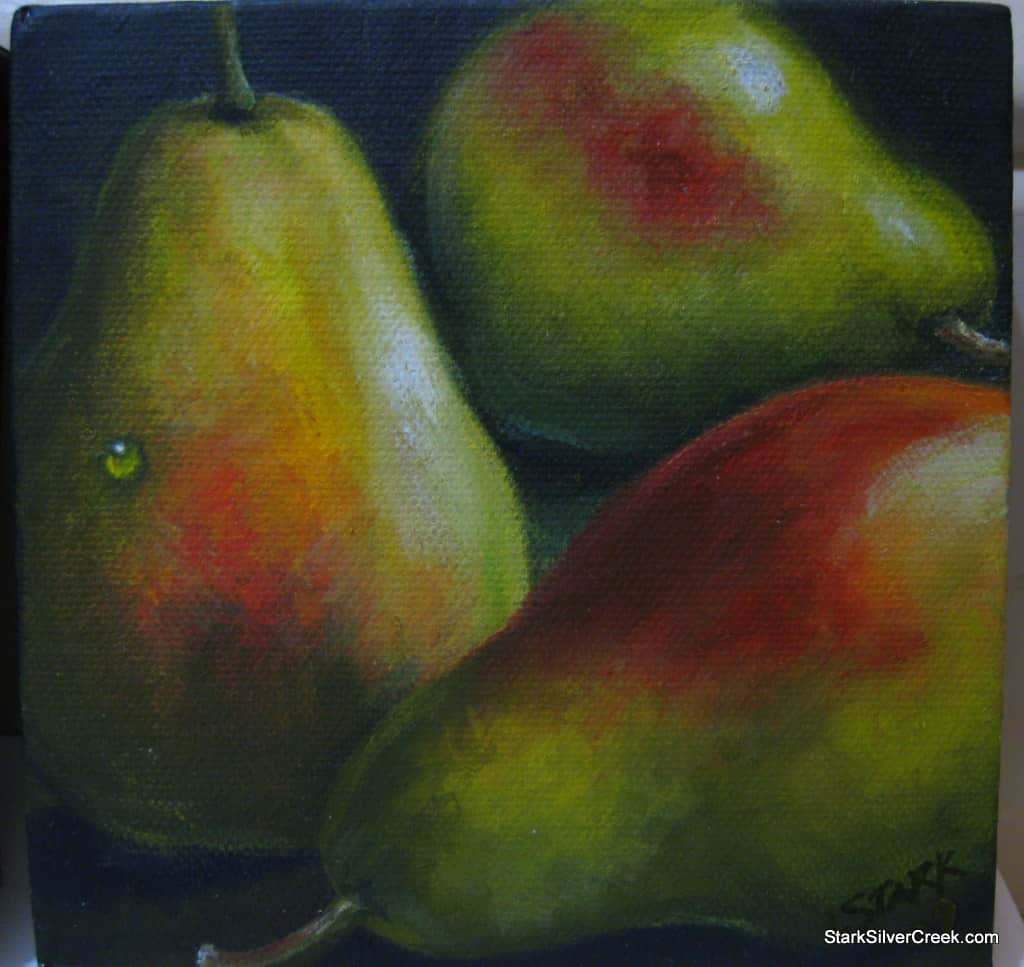 Lee Hartman this week noted she couldn't find my completed paintings on StarkSilverCreek and that I should post my finished works more prominently. I think my ramblings and photos of paintings in progress, which can often look much less pleasing, is giving her a heartburn as my teacher.
So I will make this unequivocally clear, Lee is a great painter and teacher. Any horrific-looking paintings are either ones that are in progress or the fault of a student who can't follow direction.
And, in order to quell my teacher and to celebrate the return of my two pear paintings which I had thought were missing, here are the completed painted, finally signed with "L STARK". I noticed Lee just signs her paintings, "Lee". Maybe I should sign my paintings simply "Loni". Any thoughts dear reader?