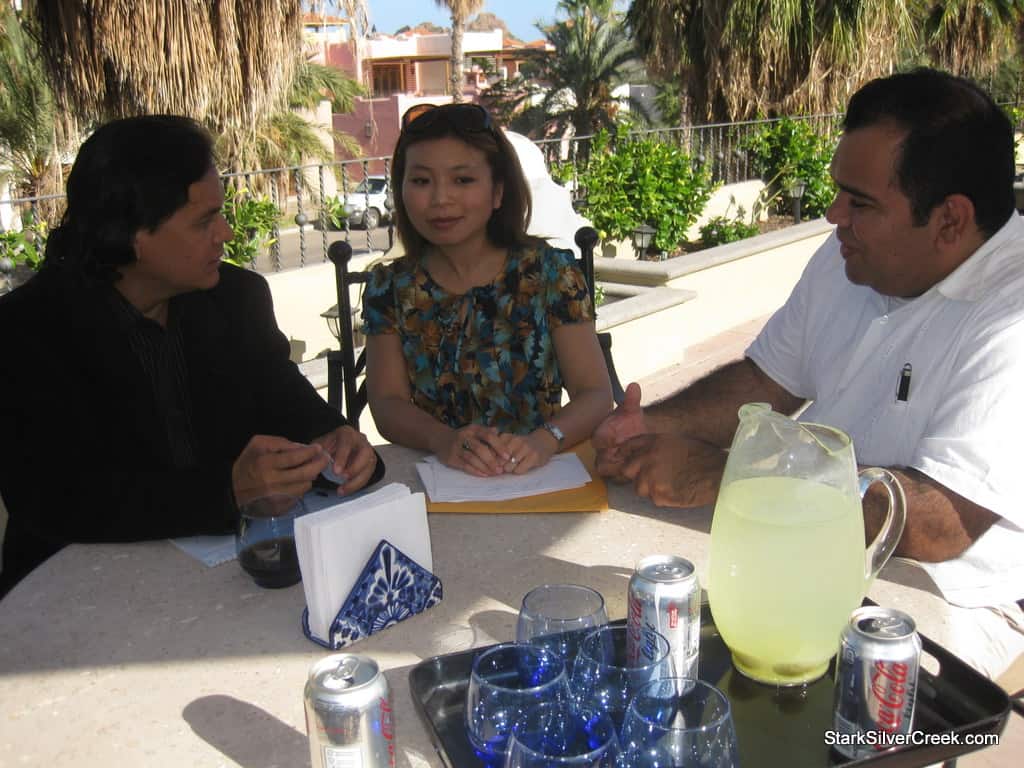 This afternoon, I had the pleasure of spending some time with Yuan Yee Cunningham, the mayor of the beautiful town of Loreto, BCS. We discussed the changes he has seen in Loreto, the challenges and opportunities in the town and his perspectives on the future of the Loreto Bay development. It was my first meeting with the mayor and I was grateful for the time he took out of his busy schedule to spend with us.

The video interview will be posted soon but I did want to share a few photos from the momentous occasion. I also presented to the mayor the 2010 Loreto Calendar whose net proceeds will benefit the children of the Internado School in Loreto. So far we have raise over $2,000 USD. Yuan Yee took time to admire the beautiful photos taken by folks in the Loreto community and thought the photos were beautiful.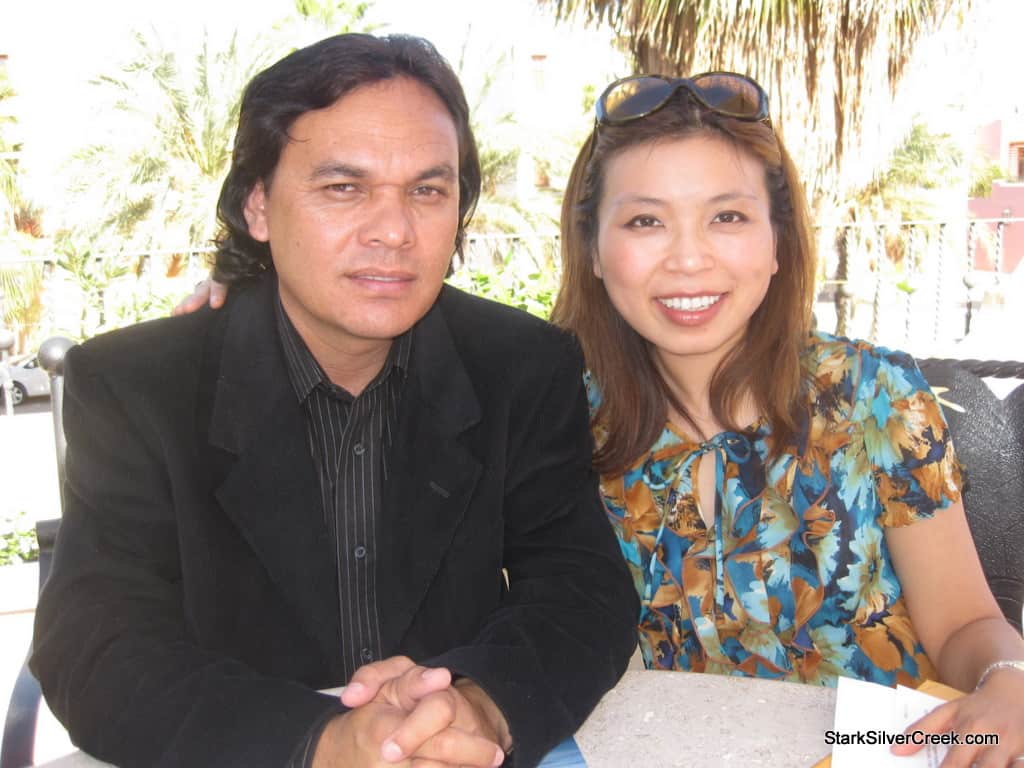 Thank you to Rodolfo who not only coordinated the meeting but also provided the translation. I hope one day my Spanish will improve. Colette was also gracious enough to provide her terrace for the interview.