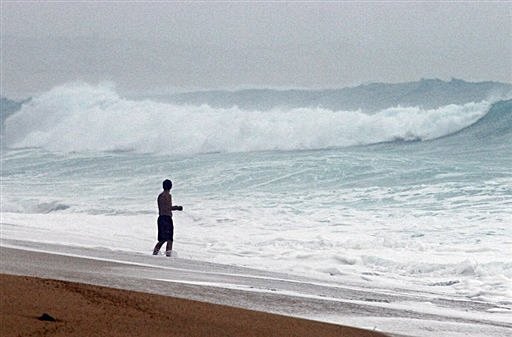 Heads up again. Those in Baja California Sur should be aware the second hurricane alert of the season has been issued. Let's hope it eases up before hitting the peninsula and small towns dotting the coasts.
From the AP:
MIAMI — The U.S. National Hurricane Center says Tropical storm Patricia has formed in the Pacific, hundreds of miles off Mexico's Baja California peninsula.

Forecasters at the Miami center said a tropical depression had strengthened during the day to become the named tropical storm late Sunday.

At 11 p.m. EDT, the center of Patricia was located about 355 miles south-southeast of the southern tip of Baja California.

Patricia was reported to be moving toward the north at about 7 mph Monday. The center says maximum sustained winds were near 40 mph with higher gusts and some strengthening forecast to occur in the coming 48 hours.

Tropical storm force winds extended outward from the center up to 35 miles.