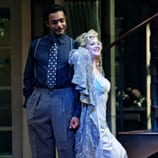 Might this be the year to take your Halloween costume up a notch or two? Say, a spear shaker. Or perhaps channel your inner socialite in a period piece get-up that requires its own parking space. Or maybe just go theater basic and don a mysterious-Eyes-Wide-Shut mask.
I see that StarkSilverCreek covers plays for the Ame
rican Conservatory Theatre so it was with interest I discovered that they also rent costumes. And apparently they are pretty nice too.
Actually come to think of it, Loni, this could make for some entertaining videos!
According to SF Weekly:
"The most elegant, amazing costumes by far are to be found at A.C.T.'s costume shop. The choices are practically limitless—high-fashion ball gowns, 18th-century men's suits, queenly Elizabethan gear complete with high-necked ruffs." – Best Costume Rental, SF Weekly "Best of SF" 2005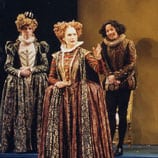 Costumes rent for $140-200 per week.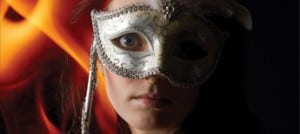 Best of all, you'll be ready for that walk on part when the call comes. At the very least you'll just look smashing ordering your morning bagel and Latte at Starbucks.
Link: A.C.T. Costume Rentals