Guest post by Pat Reardon.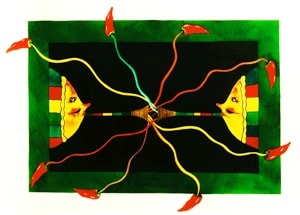 Inspired by the colors and passion of Mexico, artist and neighbor Grace Stratos has transformed her vision into masterful works of art that remind us of the magic of everyday life in Mexico.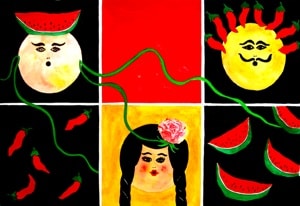 Working in watercolor, her unique collection captures the dynamic hues of the Mexican palette using tableaus that are inspired by Mexican folk art and the iconic coconut masks.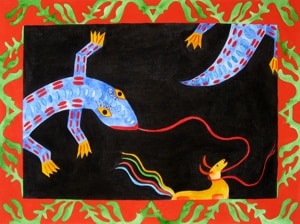 The natural beauty and culture of Mexico completely dominate each work of art. Grace uses everyday objects with whimsy and humor to express the passion of the country. Simple, basic elements such as a trip to the circus, the lizard in the garden or the ubiquitous images of the loteria are the foundation of her works.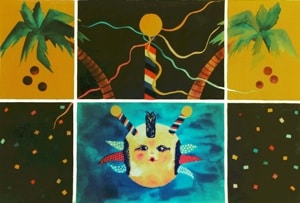 But what is most impressive is the incredible color in her paintings. The richness of the Mexican life and the vivid colors of simple objects are wonderfully reproduced in art that is as Mexican as the talavera in your cupboard. Each piece brings the loving and open culture of Mexico directly into your Casa.
Grace's works can be viewed and purchased at:   https://www.gracestratos.com/