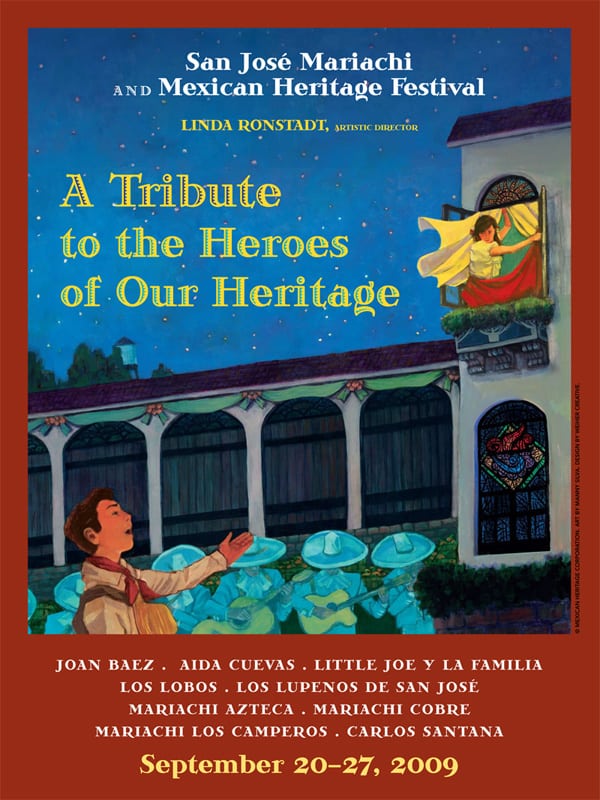 2009 San José Mariachi and Mexican Heritage Festival
Posts Net Gain in Revenue, Increased Attendance
San Jose, CA  – October 1, 2009  – Organizers of the 18th Annual San José Mariachi and Mexican Heritage Festival announced today gains in net revenue over 2008 income and increased attendance for the Bay Area's largest Hispanic heritage event.
"During the worst economy in our lifetime, this year has certainly surpassed all expectations," said President and CEO Marcela Davison Aviles. "Festival 2009 witnessed a record-breaking attendance of almost 35,000 people over the eight-day week of Mariachi festivities."
Support from sponsorships increased 9% over last year. The festival staff is completing final accounting, net revenue is up at least 50% from 2008 results, which puts the festival well into the black on the balance sheet.
Festival Artistic Director Linda Ronstadt expressed her profound appreciation of San Jose's community support and the hard work from everyone involved.
From Hollywood film stars to San Jose Low Riders, community musicians to international headliners, the festival presented San Jose, Silicon Valley and the greater Bay Area the ideal village of Aztlan — a place where Mexican and American cultures collided in one joyous mash up of artisans' wares, music and dance, tacos and agua fresca, adobe straw bale and contemporary art offerings from Zero1. It was a festival of inclusion and diversity with all roots in Mexican culture.