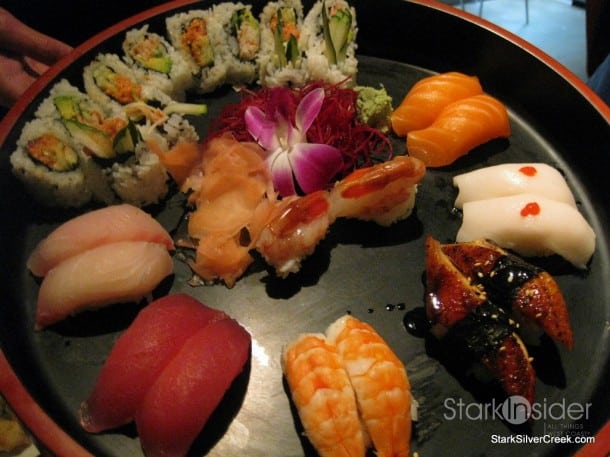 While in Chicago a couple of weeks ago, I stopped by OYSY (OH-EE-SHE means delicious) for sushi. Their modern clean decor of light woods and serene lines was a nice change from the bustle of Chicago streets. The plating of the sushi teased the sights, however, the sushi rolls were just decent.
Sashimi and nigiri sushi is really about getting very fresh fish and sushi chefs who know how to cut it properly and serve it with well-loved rice.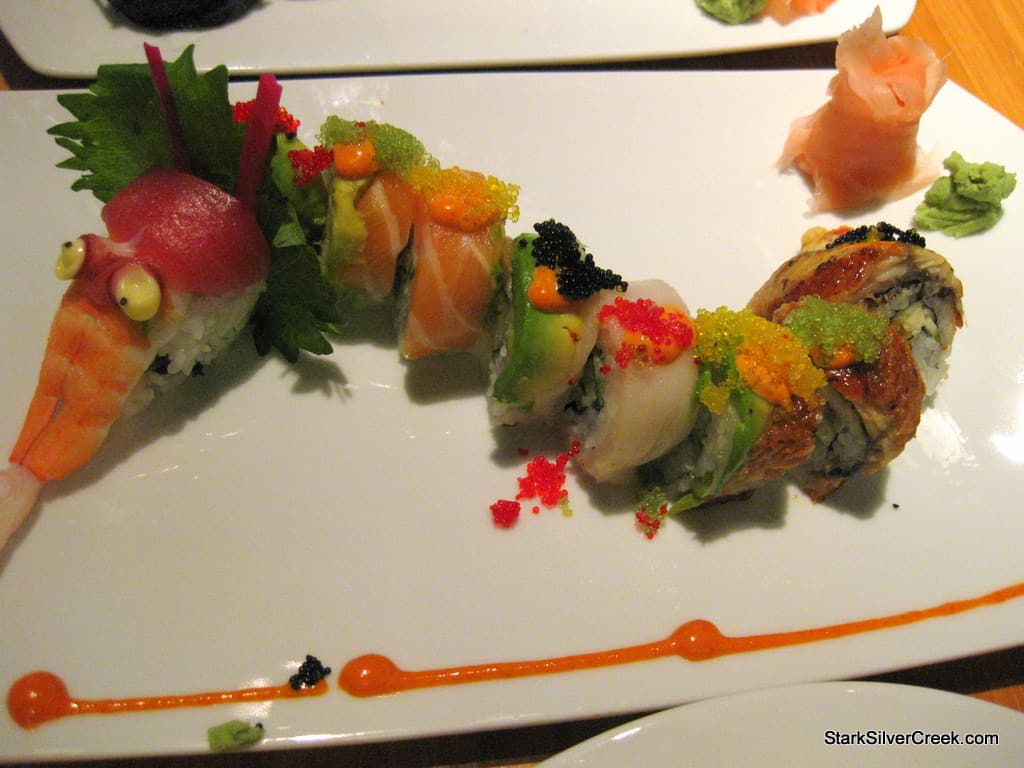 However, the art of creating sushi rolls is about all of this and combining ingredients and sauces so that they provide varying texture and flavors as one bites into it and yet, somehow have it all come together harmoniously. The quality of the ingredients is just as important as the quantity of it used in a roll. The treatment of the ingredients whether surrounding the roll, in the roll, diced, marinated, lightly fried in tempura batter, and/or drizzled with secret sauces all impact the ultimate experience.
In the particular rolls I tried from OYSY, I thought they were a feast for the eyes but most of them had very similar tastes or the ingredients did not burst with flavors. Instead the ingredients muddied all together. So I leave you with these photos of the feast and for once, you will be able to enjoy the best part of my sushi feast.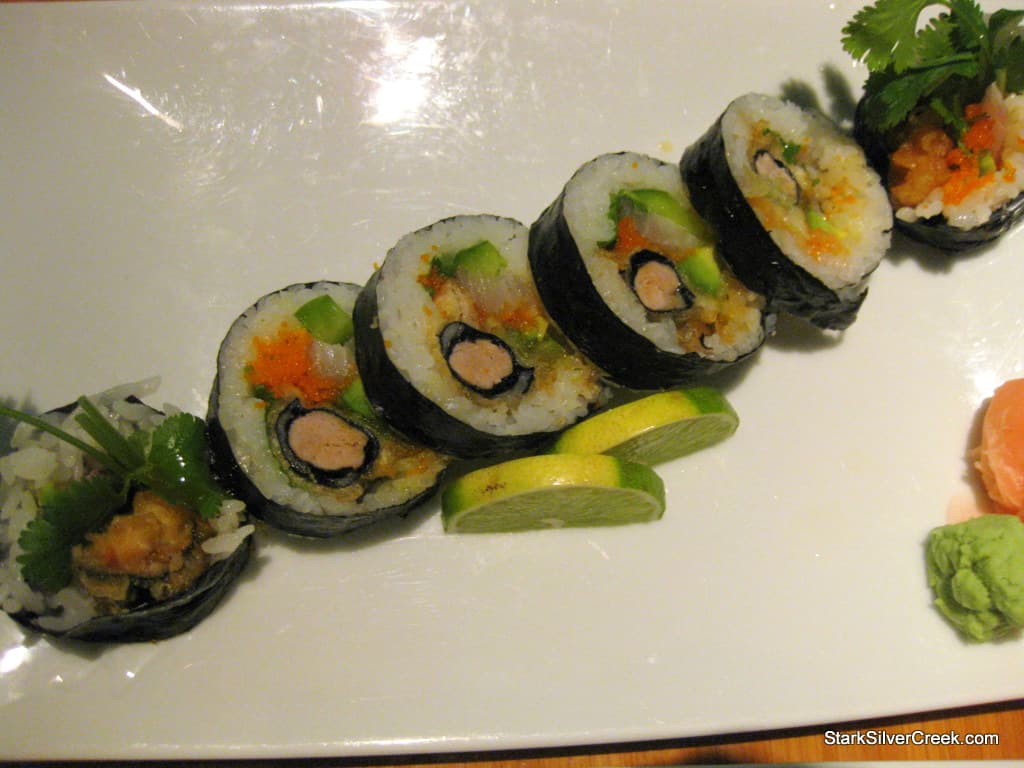 In the end, for a sushi fanatic like myself…even OK sushi is good sushi.