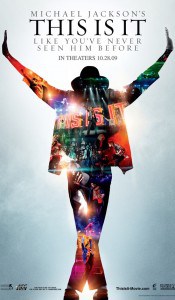 Here's Michael Jackson's "new"—recorded in 1991—posthumous single "This is It", co-written by Paul Anka, and just released on Monday. What do you think? (stream is below)
It's part of a mega-marketing push by Sony to promote the upcoming movie of the same name. It is said to include concert footage culled from rehearsals before the King of Pop's surprising death this summer.
The movie is slated to open, perhaps not oddly, just in time for Halloween.
Trick or treat? Smash or trash…