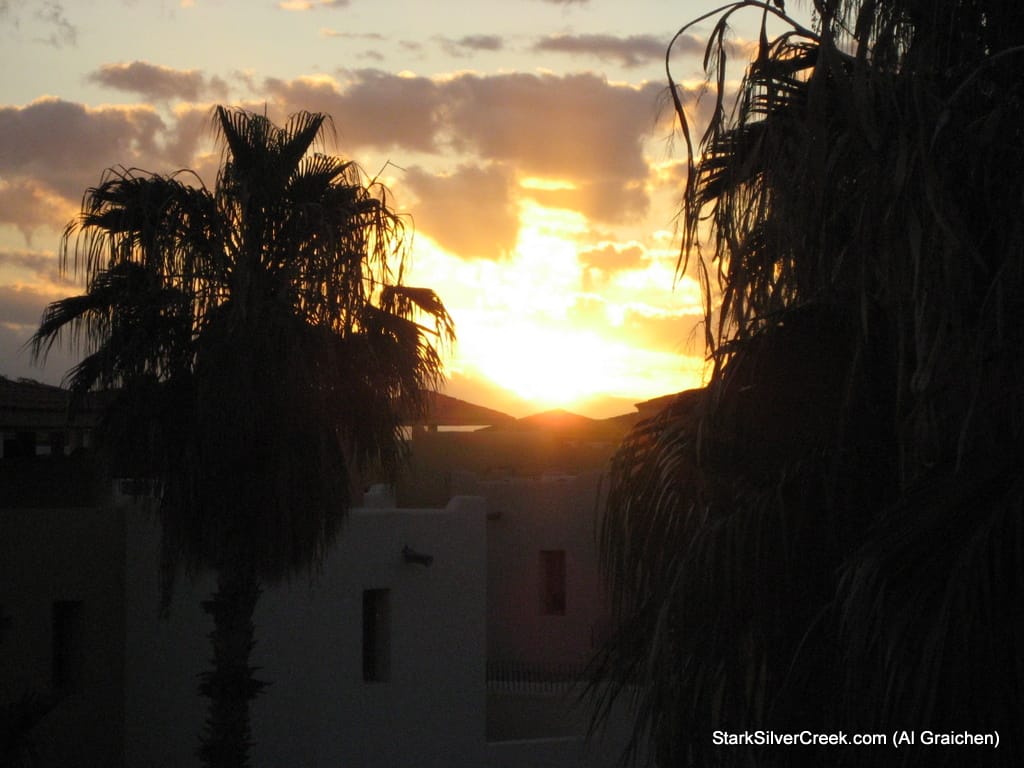 Tanni decided to take a sunrise walk this morning. Actually I think Mandy made the decision that it was time to get up and go out, so Tanni took a camera. The pool was quite peaceful as the sun was coming up and the weather was perfect. The temperatures are starting to come down at night which is keeping the early mornings beautiful for hiking.
Later in the day I took a walk around to survey some of the tower damage. A letter was sent to all home owners from the Condo Administration office on October 2 requesting that people have their towers inspected and repaired.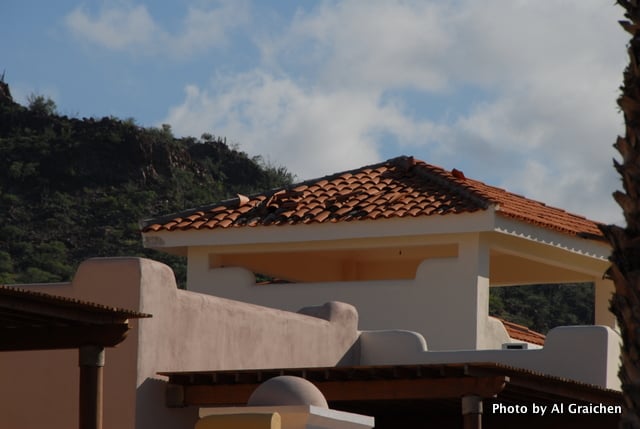 After looking at the damage to some homes, I think that the repairs need to be sooner rather than later. If the "December winds" start up any time soon, there may be additional falling tiles as there are many just laying unfastened on roof tops. These unfastened tiles could come crashing down at any time making walking by a home very dangerous.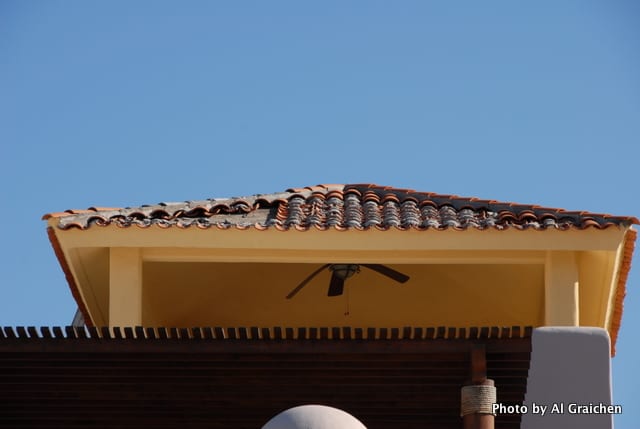 I've seen some photos of Tabor Canyon from Mark Dawson. The area is just incredible now with all the plant growth. I'm certain he will post some shots and I'll have a blog entry with my time wandering the canyon in the upcoming days.