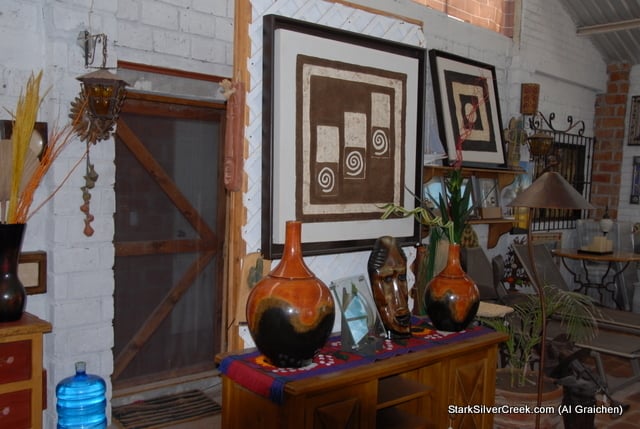 Wednesday, October 7 was more than just getting over the middle of the week for many today. It was also the fall opening of Del Boracho.
It was not as crowded as I would have expected, but it was definitely full of old friends and more poured in as the day went on. Abraham is not back tending bar this year. Instead Lizeth has moved from La Mision and is holding court for Mike.
The food and drink is a great as ever and ready for weekly preflight brunch send offs.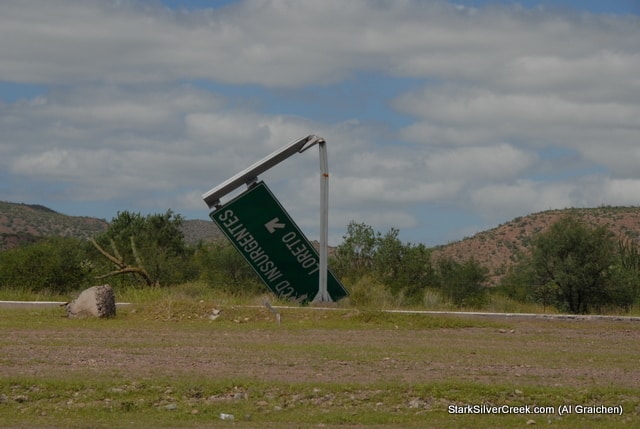 After lunch we decided to check in with Gustavo as one of our pots did not make it through the hurricane. As it was a bit unique we didn't expect to find another this trip, but as always Gustavo will try to find something similar. He has some great new furniture pieces in his "new" showroom and is expecting some new bedroom and dining sets to arrive this weekend.
The highway sign just across the highway from Gustavo's appears to have suffer a bit from the hurricane.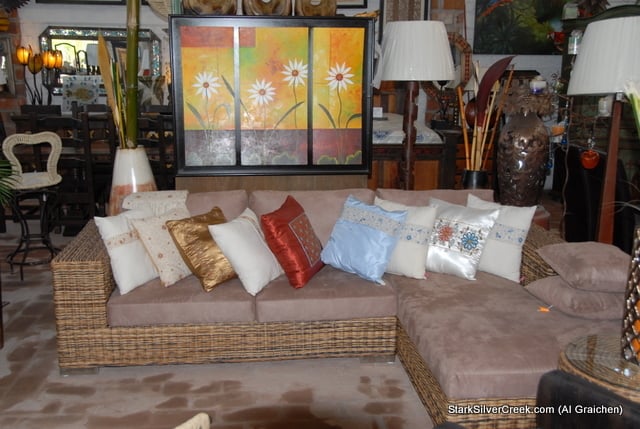 Likewise, the sign just south of Nopolo also suffered a similar fate. At least those can be reconstructed faster than it will take some of the people to recover their homes. That process will continue for some time for some, but so far it seems like most of Loreto is recovering quite well; we just need more people to come down and enjoy.
Al Graichen