It's our final weekend in Loreto for a couple of months. December can not come soon enough, but at least we're heading north just as the rains in our area back in CA are subsiding a bit and before Loreto gets hit by yet another hurricane.
The prediction is for Tropical Storm "Rick" to hit sometime Wednesday night. The forecast currently projects a direct hit: Wunderground.
This is definitely not what the area needs right now.
The damage from Jimena is still being cleaned up in many areas.
While expected to develop into a Cat-5 while out to sea, if the projections are correct, once it hits land it will be reduced to a Cat-2 and by the time it hits Loreto, a Cat-1. This will just add to the problems of the towns previously hit by Jimena, plus there will be yet another crop of mosquitos blooming in another week or so.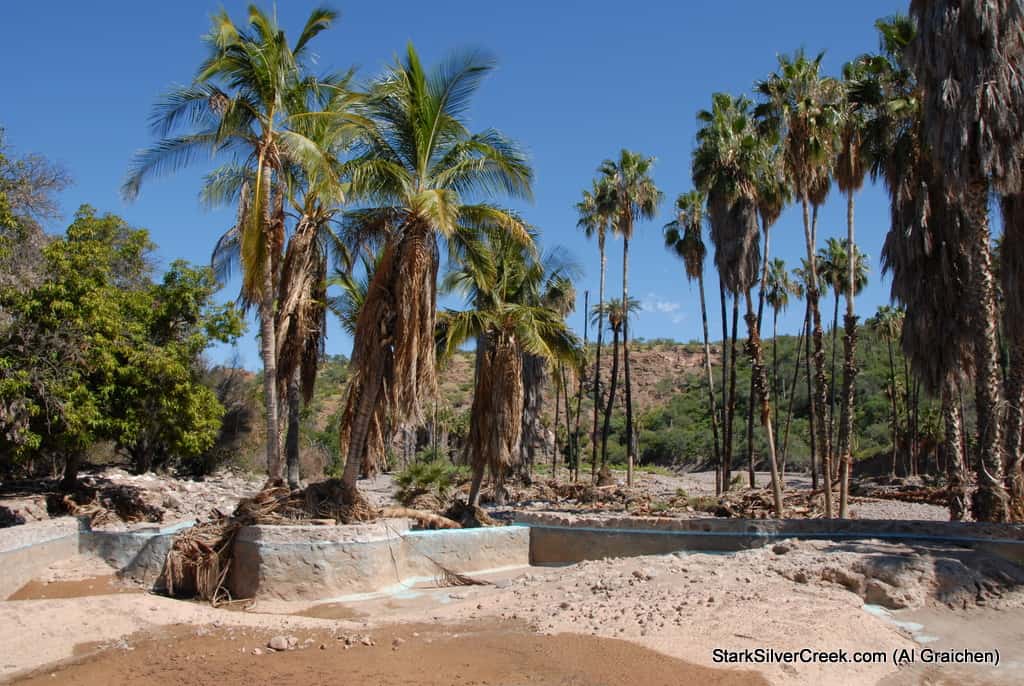 For our last full day in town we got a treat. No workers to wait for, nothing to do but enjoy. So after a few local chores we headed to Del Borracho for lunch. I was able to get a rare photo of the restaurant with an empty parking lot. It was only noon, so people hadn't really started to arrive. By the time we left, though the place was once again hopping.
We'd planned to try Tabor Canyon, but at 103 degrees we opted for an air conditioned ride to Premier Agua. The 7 KM trip from the highway takes at least 30 minutes now. The "road" has been washed out quite a bit from all the rain. The view was just wonderful. Everything is very green from the water that has been dumped in the last couple months.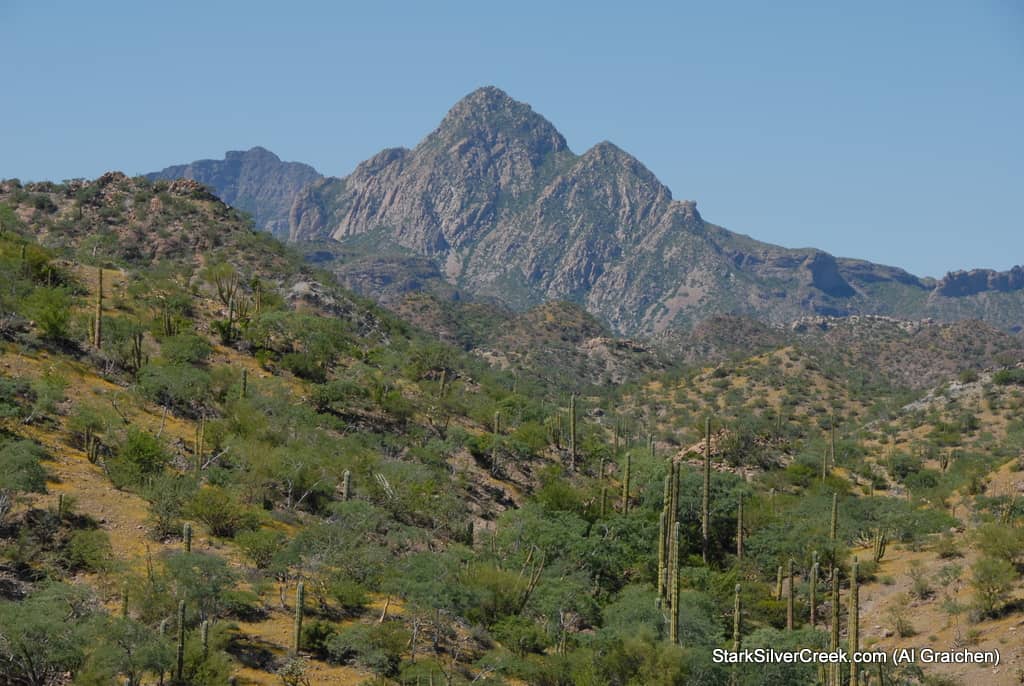 The "ruins" appear that there was a good idea in progress for the Premier Agua area. But getting there proved a bit too difficult for the project to succeed.
With a great day of wandering the mountains around Loreto, we headed for the tower for a last glass of wine before the hectic transition back to CA.
Al Graichen