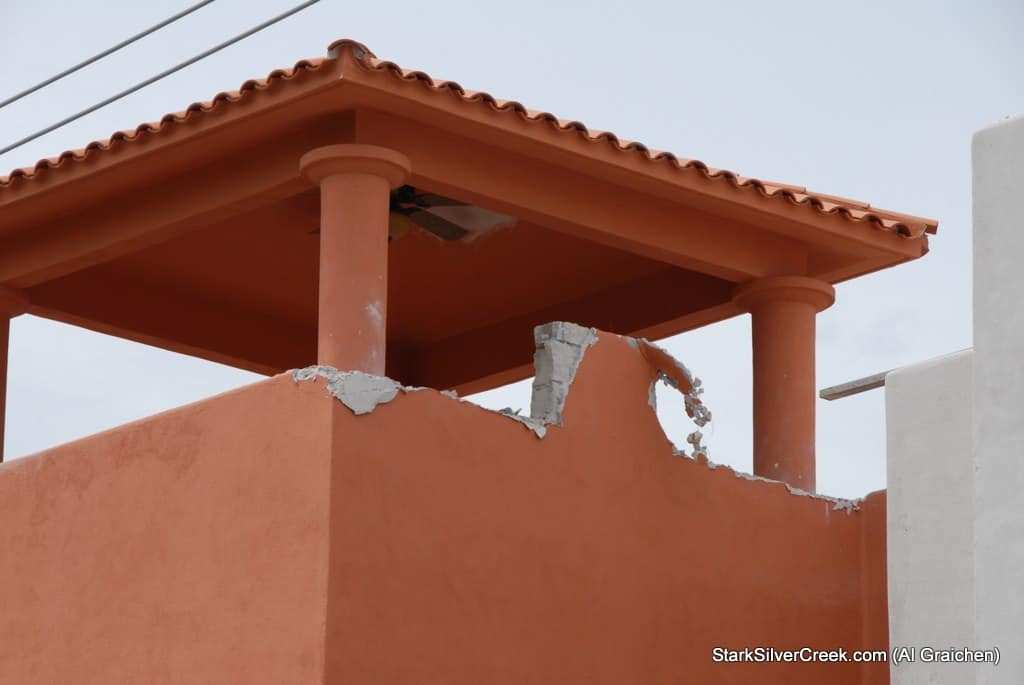 We arrived yesterday to light rain and some humidity.  The new terminal is "interesting" to say the least.  Some things are much more efficient while some processes remain the same.  Exit to the terminal is about the same as before.  We were then met with the "Health" group to fill in a document before we were "scanned" to be allowed in to pick up our luggage.
Then, for us after "Agriculture" to clear Mandy we managed to get a Green and our bags were cleared for exit.  We were met by a number of condo hawking vendors posing as otherwise, but they were not very aggressive and easily put off.
The weather is in the 80's mostly with a bit more humidity than I'd prefer, but… it is the Baja.
I've posted some photos on ClubLoretoBay and also on Filckr where you can download at your leisure at https://www.flickr.com/photos/29622038@N00/sets/72157622379710749/.
There is some damage to some of the homes in AV as well as Founders.  Flying tiles seem to be the biggest issue.  A number of repairs are in process as are retrofits.  The key to the final resolution is to find competent builders that can follow the specific processes set down by competent designers  and building contractors.