Harvest is here, and that means crush! Stomp & roll at Stryker Sonoma on WineTube TV.
In this episode:
Loni works the Zin-N-Out event
Talking with winemaker Tim Hardin about vines and Zins
Dunking the owner Craig MacDonald
Purple feet: A no holds barred STOMP contest supreme!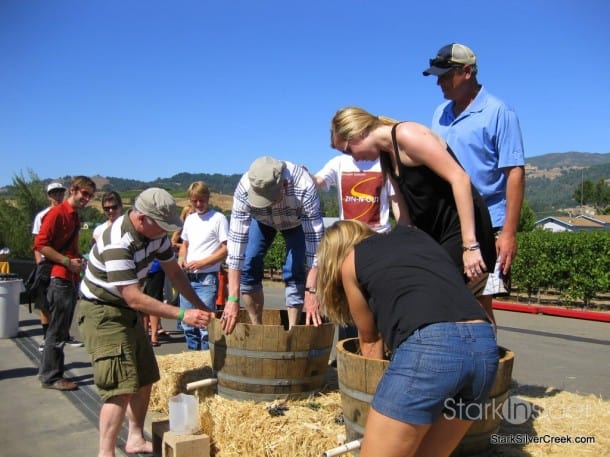 Stark Insider is shot live on location in Napa, Sonoma, Livermore and other West Coast wine country destinations. Get the inside story. Enjoy wine in a laid back, informative, and fun style with host Loni Stark.