Well, I've survived my second oil painting class finishing off my first masterpiece. Lee Hartman, the teacher, said she was very proud of the results. I am pretty happy with the results as well.
If you recall, in the first class, I blocked off this pear painting and in this second class, I shaped the pear more and applied finer details to it in including more character to the shadow under the pear and the glow around the stem of the pear. Next week, I will continue to work on my second painting which is of three pears. Exciting stuff dear reader!

The best way to fully appreciate the progress is to compare photos of the painting from this week and last. This first one is of the completed piece.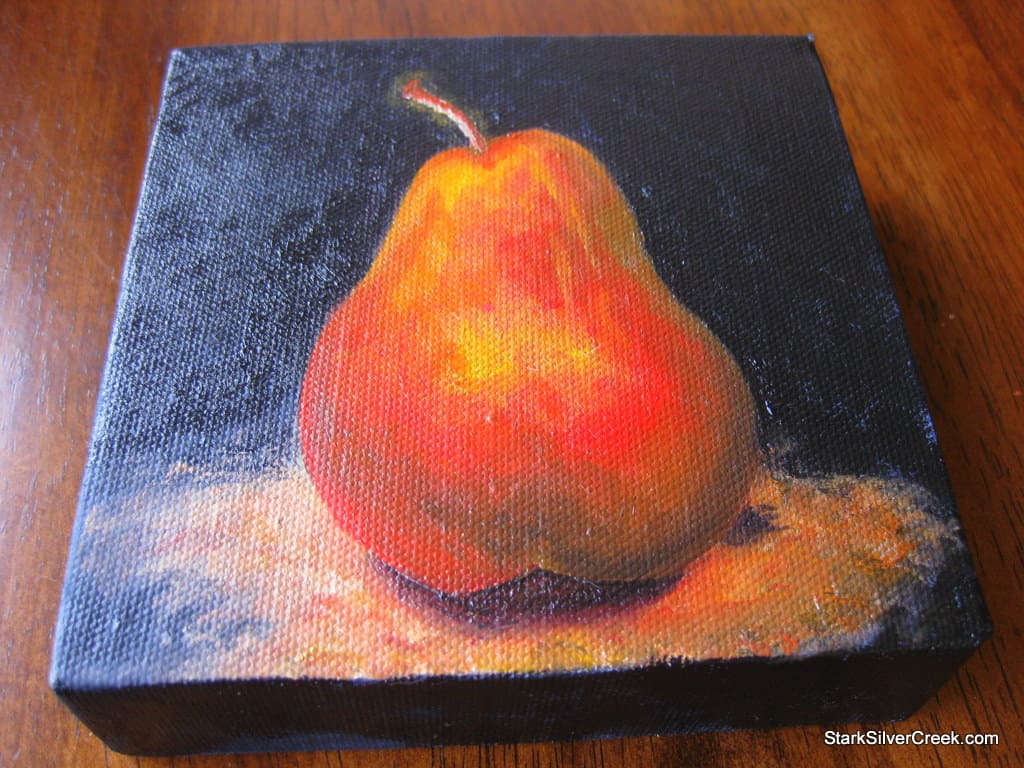 This second photo below was taken last week. You can see the pear has changed shape and the highlights I put in this week really give it more three-dimensional quality and visual interest. I am also getting more bold with my application of different colors. I really enjoy mixing my colors on the actual canvas instead of just on my palette.