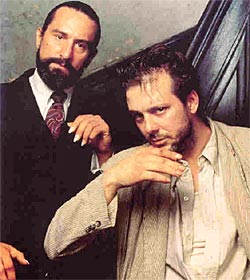 Fans. Winesap. Johnny Favorite. Fans. Chickens. Lisa Bonet. Fans. Harold Angel. Louis… Cyphre.
Symbolism reigns supreme in Alan Parker's vastly under-appreciated 1987 film Angel Heart. The soundtrack pulsates. Mickey Rourke, at the absolute top of his game, turns the star power to 11 in a stunning performance.
It's a movie worth re-watching. Complex. Shimmering. Brooding. I love every second. Soak it up. A must see.
And another classic movie moment.
You're going to burn for this…
(warning: here there be spoilers)