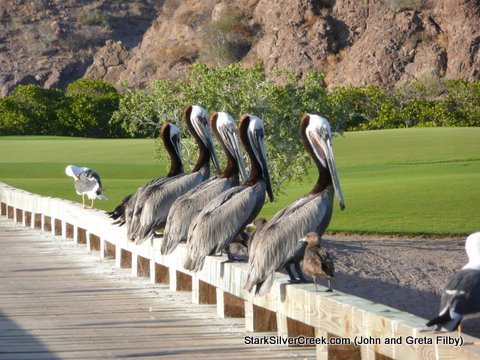 This 2010 Loreto calendar has kept us here at StarkSilverCreek hopping this Labor Day weekend. I hope everyone is having a great long weekend.
To make sure you have your fill of Loreto photos along side of the great BBQs and wine, here is the latest submission from John and Greta Filby, fellow neighbors in Loreto Bay. Incredible they were able to catch so many birds settled along a railing. I wonder who they are all watching. Perhaps a skilled golfer?

Equally impressive is this photo of a rainbow set against the familiar bridge in Loreto Bay. Beautiful!