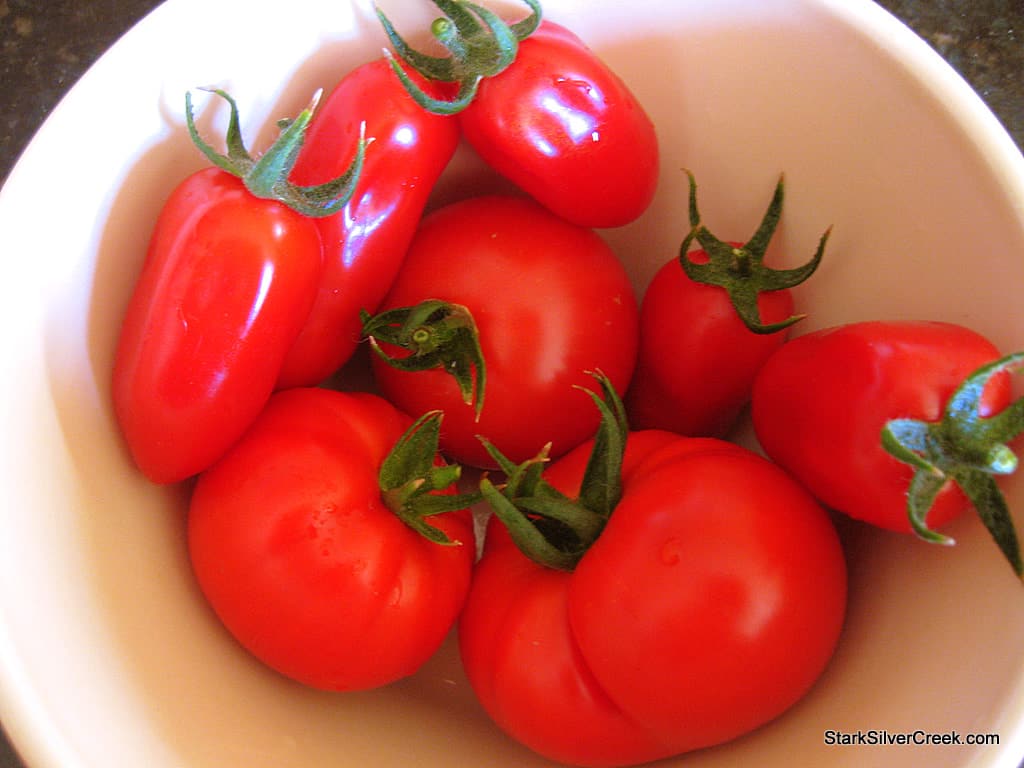 This July was a sunny month and I had more than simply a Sunpower solar panel performance graph to show for it. July produced a sizable quantity of tomatoes from my vegetable planter box that I could honestly deem it as my first "harvest" for the 2009 season. A total of eight tomatoes of different varietals and sizes were gathered this morning, all ripened on the vine.
Clint and I are already thinking of what to do with these tomatoes tonight. We both agree that they are probably best served sliced with some fresh mozzarella, drizzled with one of my special olive oils from the wine cellar and some aged balsamic vinegar. Clint reminds me that this surely must be paired with a nice bottle of wine as well. The simple pleasures of life.

As I think about this, the solar panels above are drenched in the blazing sun of a hot summer day in San Jose. I leave you with the Sunpower graph for the month of July. A little later this month than usual, but it's the summer!