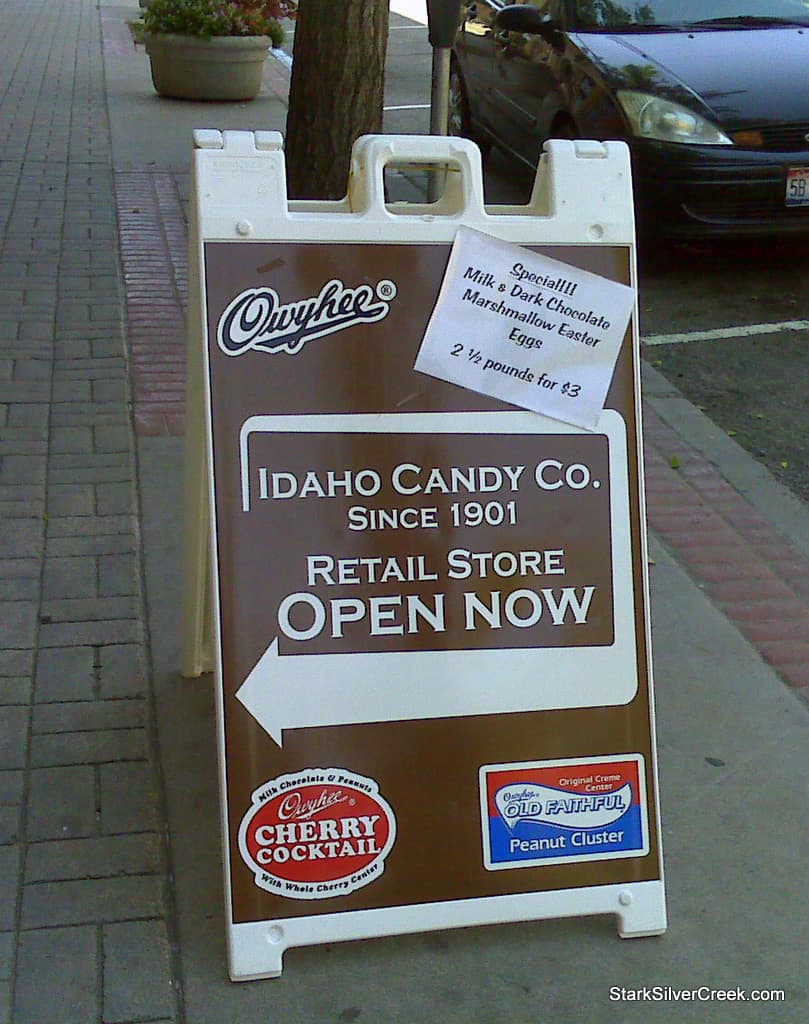 A kid in a candy company…the Idaho Candy Company that is.
Established in 1901 and discovered by yours truly circa this week during the Federation of Tax Administrators technology conference, it was a delicious delight to behold in Boise's downtown 8th Street Marketplace.
A brown sign on the street pointed the way and quickly diverted my attention from my quest for lunch to a exploration into all things Idaho Candy Company. The entire little shop which fronts a working candy factory has the air of a general store from times gone by. On the left is a working office where a very helpful lady writes on little sheets of paper which I can only imagine was the fulfillment of orders.
I walked around the store, examining the Idaho Spud Bars which are their most famous candy bars created from a center of gooey light cocoa flavored marshmallow drenched in dark chocolate and then gently sprinkled with coconut.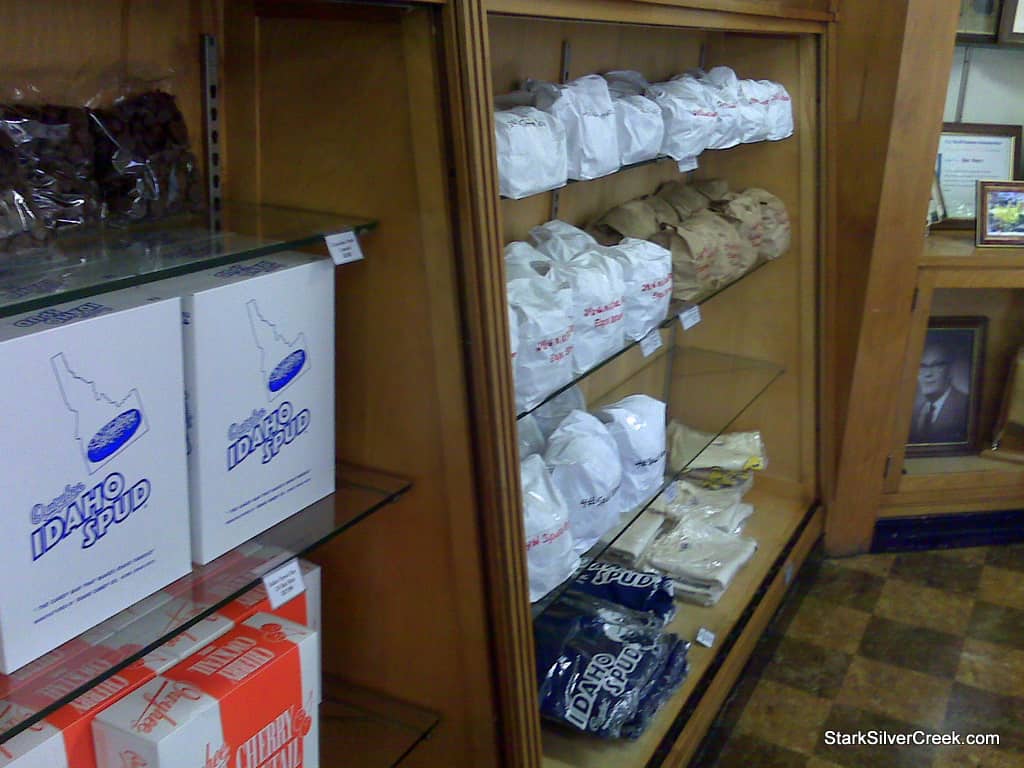 The most curious sight though were white and brown paper bags of "SECONDS". The lady behind the counter explained to me that these were perfectly yummy morsels of candy and chocolate concoctions that just didn't come out perfect for one reason or another.
An image of Lucy Desmond (I Love Lucy) and popped into my head at that moment.
I promptly called up Clint because at prices ranging from $3-5 for 2 1/2 pound bags, it was a purchase I could not resist as a savvy shopper. After a serious huddle about which types of candies to purchase all while the lady behind the cash register opened up various canisters for me to sample, I walked out of there with three 2 1/2 pound bags (7.5 pounds in total) of Owyhee Butter Toffee.
The limiting factor?
How much factory goods I could fit into my single black carry-on roller luggage.
I did ask to get a tour of the factory behind but was told that no tours were offered. Perhaps the Idaho Candy Company can run a golden ticket contest a la Willa Wonka of the infamous Chocolate Factory?
For now, Clint and I will happily munch on our Owyhee Butter Toffee as we place bets on how long 7.5 pounds of it will last in our household. Any takers?
Idaho Candy Co.
412 South 8th St.,
Boise, ID 83702
(8th Street Marketplace and Café Ole).
Monday through Friday 7AM-4PM.
Website: www.idahospud.com

Trivia: "Owyhee" originally meant delightful, beautiful and satisfying. The word is used by the Idaho Candy Company as a registered brand name for their candy.