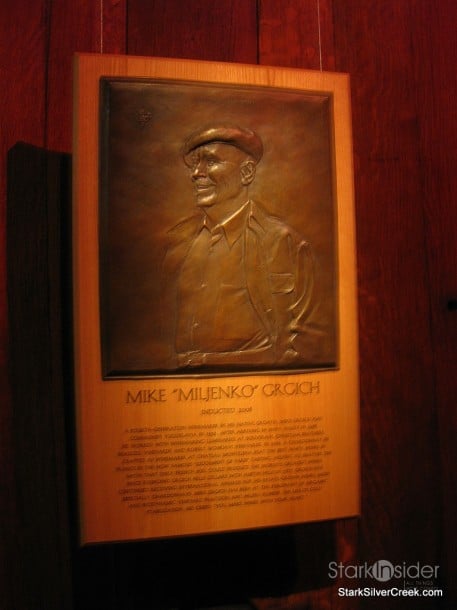 During one of my last visits to Napa, I was able to visit and tour the Culinary Institute of American's Vintner's Hall of Fame which was established in March 2007.
Its inaugural set of inductees included André Tchelistcheff, Harold Olmo, Gustave Niebaum, Robert Mondavi, Charles Krug, Agoston Haraszthy, Georges de Latour, Brother Timothy, Maynard Amerine and Carl Heinrich Wente.
Since then, in 2008 and 2009, another 14 vintner's were inducted including two women, Jamie Davies along with her husband, and Carole Meredith.
When I visited earlier this year, the 2009 inductees were not erected yet, hence a room full of men only. The Hall of Fame had two rows of large wooden barrels along the left and right walls of the hall with a plaque and short description of each member's contribution to the California wine industry. The room was dimly lit with dominant shades of red around giving the entire hall a stately feel.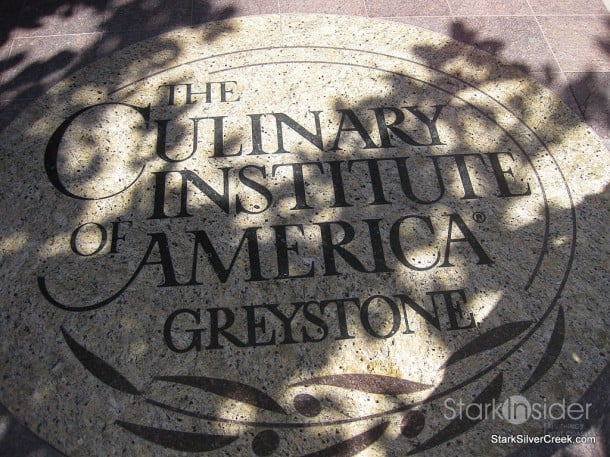 As I wandered down the hall, my mind delved into more practical questions and I began to wonder at a rate of 7 inductees a year this hall would get overcrowded quite quickly. Perhaps the CIA was playing catch up for a while and then slow down its number of inductees? It wasn't the plaques that took up a lot of room, it was the 2,200-gallon redwood wine barrels that each plaque was fixed to that took up the real estate.
I digress. If you are in the area, definitely check out the Vintners Hall of Fame. If you can't make it, here is a link to the virtual version of it which is not as inspiring as a visit in person but more convenient if you are not from the area: CIA Vintners Hall of Fame.