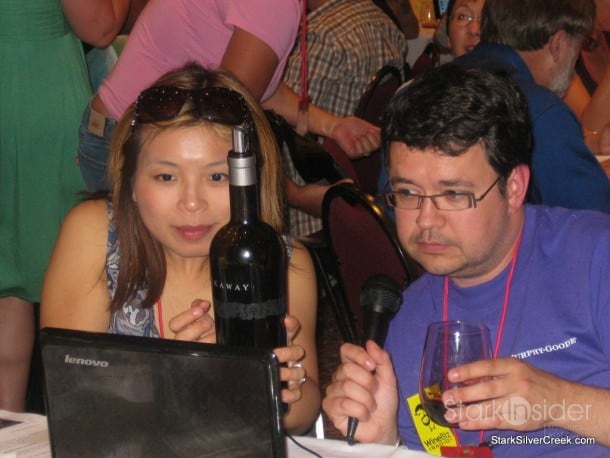 Today was the official kick-off of the 2009 Wine Bloggers' Conference here at the Flamingo Resort in Santa Rosa, California. I knew I had arrived when I looked through the windshield of the car and spotted a rotating pink flamingo, like a lighthouse beacon. No subtleties here, dear reader.
Clint and I emerged triumphant in our live videocasting experiment during the two hour long wine-tasting à la "speed-dating" style. There were about 22 circular tables with attendees and in 6 minute intervals, winemakers and winery owners would rotate amongst the tables, introduce their wines and offer a tasting for those at the table.
Instead of twittering or blogging during the event, we decided to broadcast live and had our fingers crossed that the internet would cooperate. There were some technical difficulties but in the end everything worked out. You can check out the results here.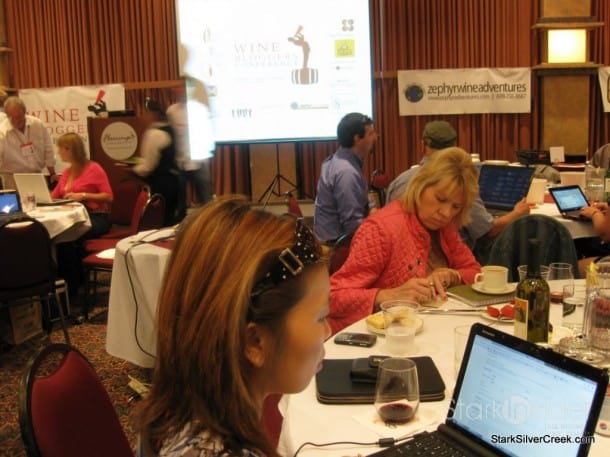 Not only were we able to share some of the introductions of wines by the winemakers, we were also able to fit in a fantastic interview with Hardy Wallace, winner of Murphy Goode's Really Goode Job contest as well as Kaz of WineBiz Radio. For part of our broadcast, I kicked Clint off as my partner in crime and Hardy joined me to taste a couple of wines.
Besides this event, there was also two tastings put on by some Napa Valley vintners and Russian River Valley vintners. Dinner tonight was paired with a keynote by Chris Alden, CEO of Six Apart Ltd. To catch some of the contents of his keynote, checkout my Twitter feed @lonikaostark.
Tomorrow will be a busy day so I bid you all goodnight. Enjoy the photos from the event whether you were able to make it to this event in person or sharing it virtually with us.