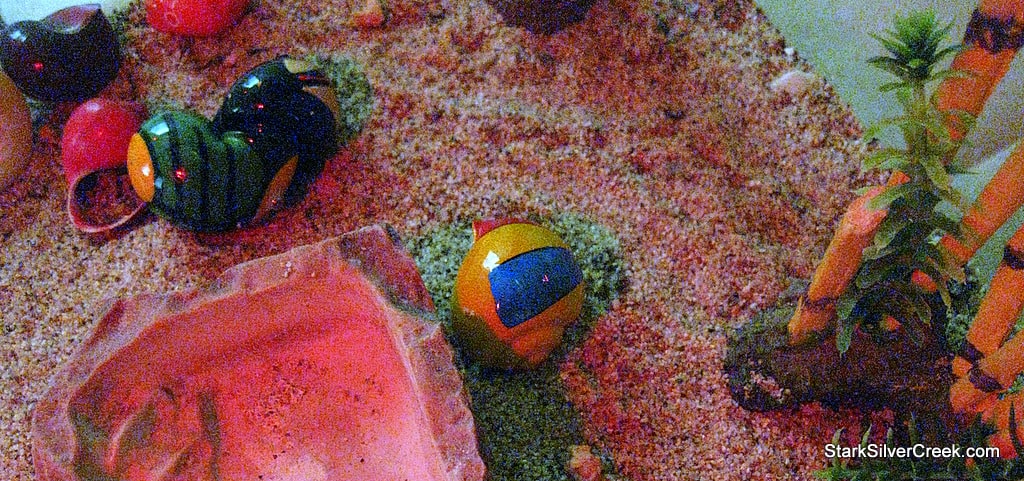 A friend of ours went up to Tahoe for the long weekend and asked us to take care of their pets which are hermit crabs.
At first I was a little cautious, not knowing how much work this would be. My anxieties were quickly swept away when I realized that caring for hermit crabs is about as much effort as keeping pet rocks, and just as rewarding.
I've had the hermit crabs in our house now for two days—making sure their water dish is filled and a bit of food spread around. The hermit crabs are so boring that I noticed the shells have been painted various designs, I suspect to make them seem more interesting.
Well, if you are looking for a low maintenance pet, this would fit the bill.