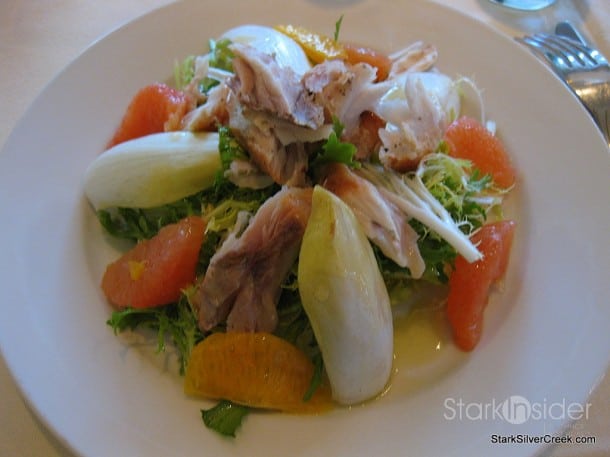 I had the pleasure a couple of days ago to spend some time with Jane and Sharon in their hometown of Oakland, California.
Last year, I spent some time with them in Loreto, BCS on a whirlwind tour that included several restaurants and our FM3 renewal. This year I was pleased to see them at the Loreto Bay event at Kaz's Winery. They are a much needed injection of positive energy especially after the roller coaster ride all Agua Viva homeowners have had this year. Jane and Sharon's positive energy is a much needed commodity.
However, it has been a while since we have sat down for a leisurely discussion and what better way to do it than amongst great wines and food?
Citron has an unassuming front entrance highlighted only by the black and gold strip spanning across the glass windows that end at a red door. The door is matched with a bright red awning with the word "Citron" above.
The restaurant has a cozy ambiance created by various floor to ceiling drapes that help to enclose spaces and dampen the sound from its patrons so that conversation can be carried out at a reasonable decibel.
The dinner menu includes ample choice for a fixed price three course ($44) or four course ($52) menu with the ability to select multiple items from one course category (excluding main course) in lieu of another. None of us wanted to commit to the three or four course selections from the onset and we were allowed to leave the issue open ended and at the end of the meal tally up!
Before we even ordered, a delightful amuse bouche teased our appetites.
For the appetizer, I ordered the Smoked White Fish and Citrus Salad ($12 a la carte) and Clint selected the Maine Lobster Bisque ($10 a la carte). The smoked white fish in the salad was wonderfully savory which balanced well with the citrus notes from the slices of mandarin oranges. Jane also gave the smoked white fish her stamp of approval. The main lobster bisque was nice and light, not too creamy and the character of the lobster really shone.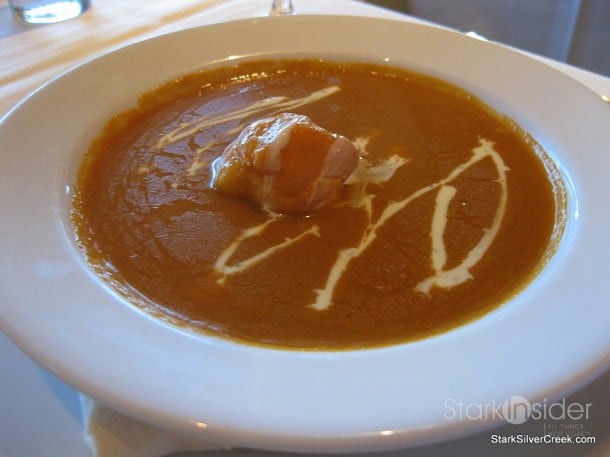 My main course was the Bronzino Filet a la Basquaise ($26 a la carte). If the sea bass was served on it's own, I would have considered it just average. However, when paired with the wonderfully rich sauce and the Saffron Scented Arborio Rice underneath, it became a wonderful adventure of flavor and comfort.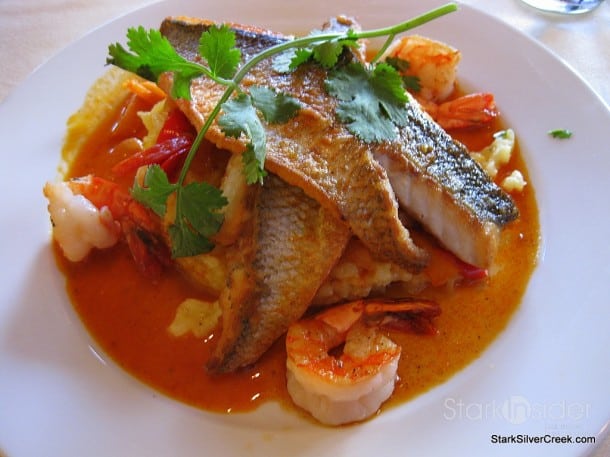 Clint ordered the Grilled Red Wine Marinated Rib Eye Steak which I thought was solidly executed. The part of the dish that had the entire table murmuring was potato croquettes which were sinfully delicious. I think I could have eaten an entire plate of them.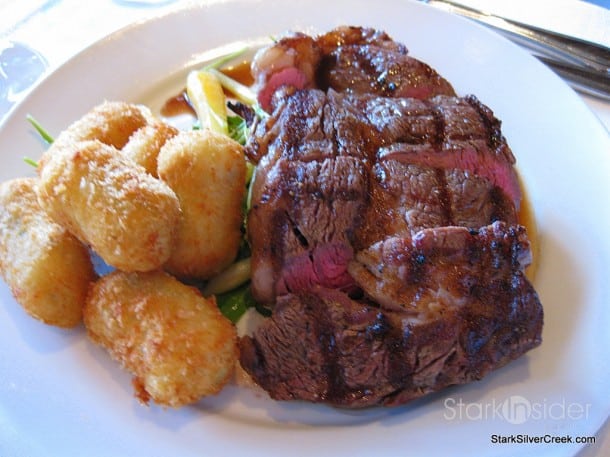 Between main course and dessert, an unexpected highlight of the meal came…the cheese plate. Les Fromages at Citron includes Manchego, Truffle Tremor, Blu di Bufala, and Petite Basque. My favorite was the Manchego cheese and even though it originated from Spain, a bite into it transported me to my adventures in wine and cheese tasting in Tuscany.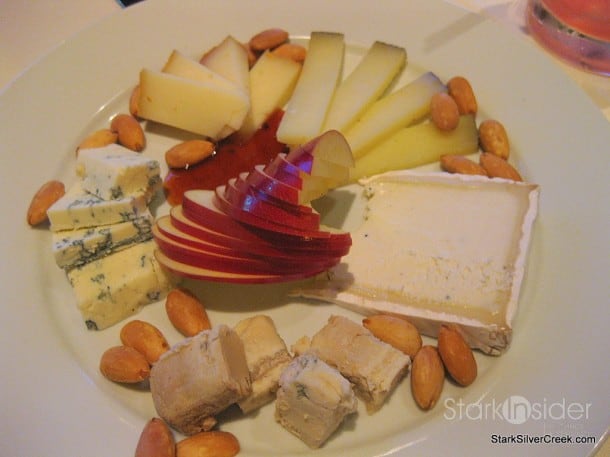 Finally, what would such a meal be if we didn't cap it off with dessert?
I really enjoyed the Chocolate Almond Torte which went well with the cappuccino. The Lemon Verbena Creme Brulee with Butter Pecan Cookies was was a good execution of a creme brulee, however, as I have mentioned in previous restaurant reviews, nothing beats the classic plain creme brulee. I have not really found any of the flavored creme brulees to improve upon this classic dessert.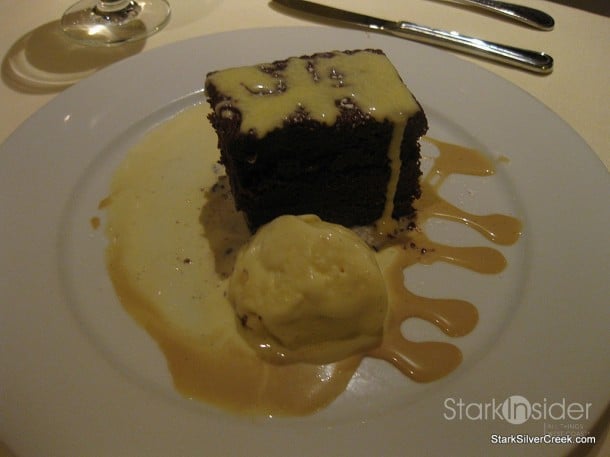 The food was delicious and the service was very attentive at Citron. However, most importantly, I was glad Jane and Sharon shared their evening with us to explore the palette sensations of great french cuisine.