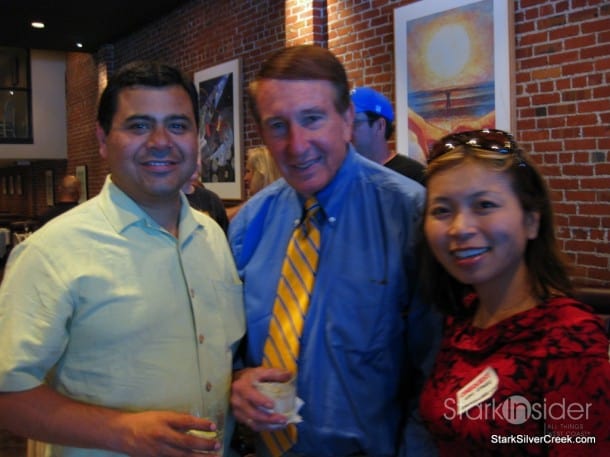 At Friday's Cinequest happy hour in downtown San Jose's Eulipia, Halfdan Hussey, co-founder of Cinquest San Jose's Film Festival, announced Cinequest's expansion into the production of A-List movies, episodic TV and new media starting this fall. Halfdan noted it will be about a month from now before the announcement will be made through mainstream media channels.
In 2001, Cinequest Film Festival created a distribution solution in order to make festival film favorites available beyond the annual festival in San Jose. To date, 70 movie titles have been released in the US market. Cinequest Maverick Studio is an expansion of this arm into production. Halfdan noted that the productions will be "HBO-quality" and feature stars such as Scarlett Johansson.
This is exciting news.
Besides this insider announcement, the happy hour was great fun as Bin Laden Bingo got all the attendees breaking the ice with the staff at Cinequest.
This was followed by a banter of risky and forbidden questions we've all secretly wanted to ask Bin Laden himself and the hilarious answers.
I was also able to catch up with Sal from the San Jose Mercury and Edwin Mosher, president of Mosher's Ltd.