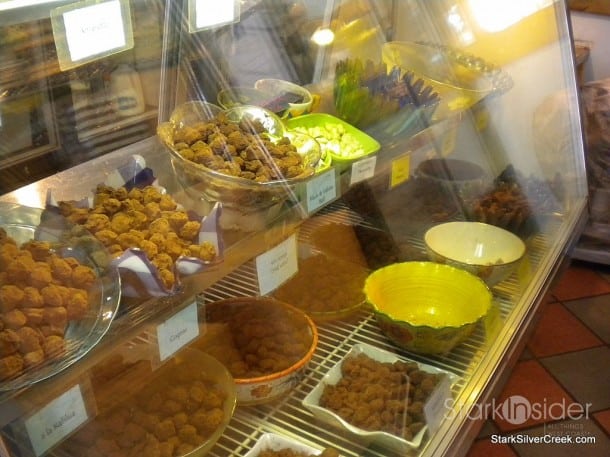 Did you say Truffles? Cappuccino? North Beach? Clint and Loni are there! Especially when that place is XOX Truffles, one of the spots for the best (and most unique) truffles in the city.
Chef Jean-Marc Gorce's 27 flavors are definitely "unforgettable".
XOX has been featured on Food Network, OpenRoad.TV, Bay Cafe… and, now, Stark Insider … ha, they thought business was good before!?
XOX Truffles, Inc.
754 Columbus Ave.
San Francisco, CA 94133
415-421-4814
www.xoxtruffles.com