Time again for my monthly update on our SunPower solar panel system.
Summer time is here with most days hitting almost 15 kilowatt-hours each day. We finally made the decision to take the jump into solar power over a year ago after a community-wide effort was initiated so that provided some attractive discounts for a volume purchase across numerous homes. In this particular situation, a neighbor volunteered a lot of her time to make this happen.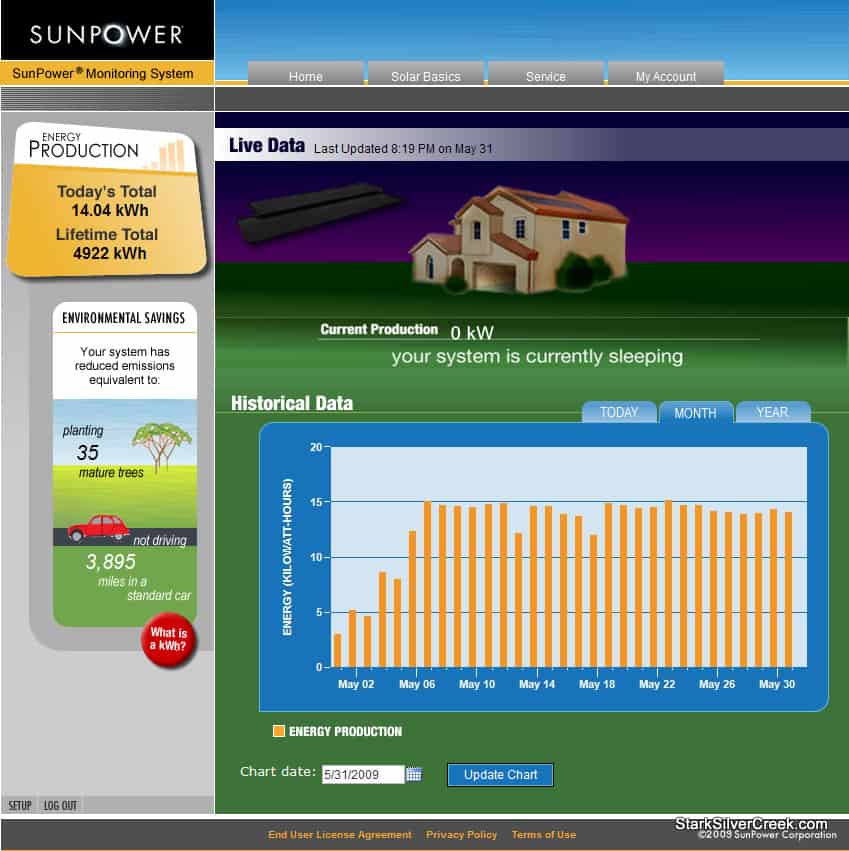 If you are looking for a similar program and don't have a neighborhood leader to champion such an initiative, an alternative is 1BOG, a for-profit organization, which tries to do the same thing.


I just heard about them recently through a community email list. The group was started in the SF Bay Area and has built up momentum. The organization operates as a business to help mobilize communities in volume purchases of solar panel systems. The business gets paid by the solar panel installers in referral fees. Their site notes that the referral fees are the same across the board for all solar installation companies so the awarding of the contract is not biased towards a particular vendor.
The decision was made from the onset to be a for-profit business so they can pay competitive salaries and invest in marketing and outreach. It was thought if it was operated as a non-profit, then its growth would be limited by how much is raised in donations.
As an aside, I have noticed a growing trend of businesses using "org" URLs to somehow provide them a less commercial feel…perhaps it is part of the Web 2.0 movement?