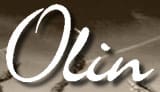 While some of us suffer, south of the border in the Baja, most in Northern California interested in wine, concentrate on what is happening with the latest releases and winery news.
On Saturday June 13 Olin Wines, a small artisan winery focused on Cabernet Sauvignon, opened officially for business in Concord, California.
I've tasted their wines for the past couple of months as I know the owner, Olin Schultz (also CEO of MoreFlavor!), so I was waiting with great anticipation for the "grand opening."
The first release, a Cabernet, from Alexander Valley in Sonoma County was quite good. It's easy on the pallet, smooth and had no aftertaste that is displeasing. This is a great wine that is really drinkable now.