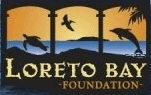 Everyone is asking me what becomes of the Loreto Bay Foundation in light of the shut down of the construction at Nopolo and closing of the Inn at Loreto Bay (which is where I was supposed to be this week).
Here is the answer:
For now the Loreto Bay Foundation is protected by the Master Development Agreement. The MDA says that whoever the developer is must give 1% of gross to the Foundation. Also, we are protected on 1% of all resales by the trust agreements, which list the donation to the Foundation as mandatory at closing on re-sales of property.
However, I am well aware that Fonatur (Mexico's tourism development fund) MAY decide to bend over on this requirement should a new buyer of the project demand it . . . — and thus our protection in the MDA could go away. By the way, this is not really up to CitiBank, it is in the contract for whoever steps into the shoes of the Trust for Sustainable Development or is assigned the contract (absent an amendment).
Loreto Bay Company's attorney thinks Fonatur would fight to protect the Foundation provision if the shares are purchased or the contract is assigned…the risk, (he thinks) is that the contract (which is an option agreement which governs future purchases) would be terminated. So in his mind, if the contract survives (and it's a valuable contract), the 1% to the Foundation provision will survive (and LBC's attorney will do what he can to try and make sure it does).
To download the latest report on Loreto Bay Foundation, please go to
Let me know if you have any questions,
Mark J. Spalding, Executive Director Loreto Bay Foundation