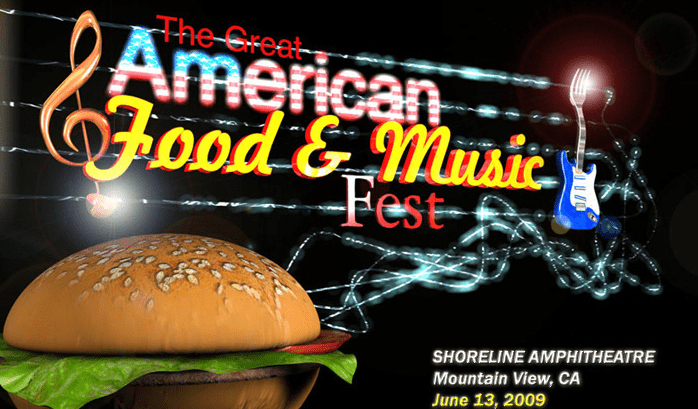 If you like food and music this is your kind of weekend in the San Francisco Bay Area. Better than an Emeril "BAM!" is this first ever Great American Food & Music Fest on Saturday at the Shoreline Amphitheatre in Mountain View. The host is Food TV's Bobby Flay.
The idea is to enjoy the "best of the best" food from around America to the Bay Area "without getting on a plane." There is also a wine tasting tent. Musical performers include Little Feat, Big Bad Voodoo Daddy, and Marshall Crenshaw.
Clint and Loni are planning to attend so stay tuned for on the scene stories, videos and possibly an interview here and there!