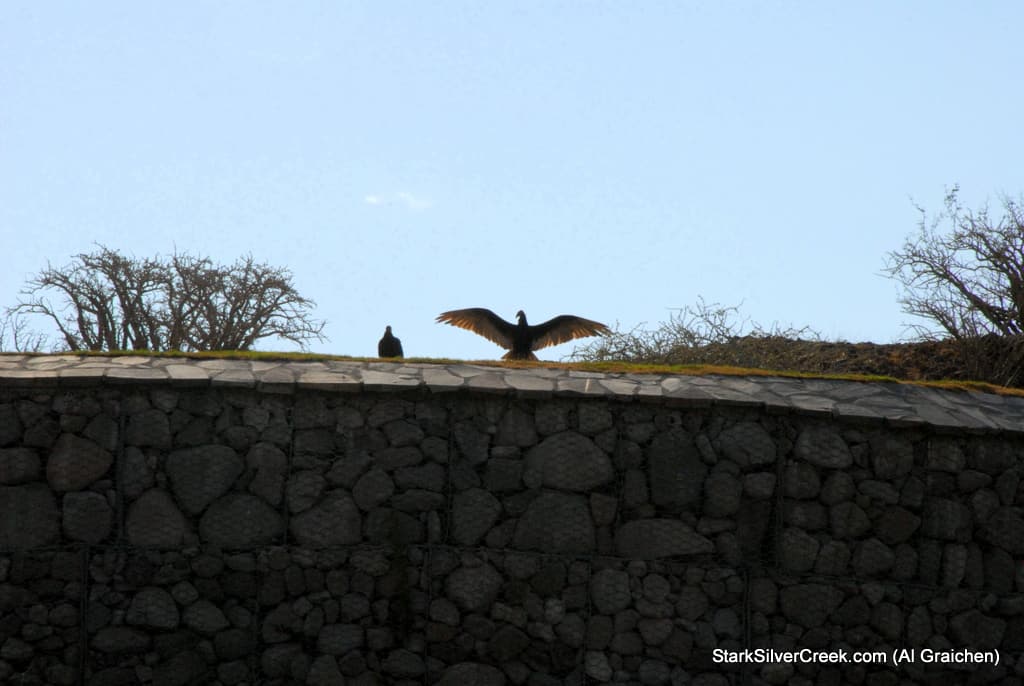 Another wonderful day in the sun and humidity, but the humidity is down quite a bit today. I wish I'd brought my camera to the beach as Mandy found two Italian Greyhounds to play with. I'm not certain how she did it, but those little legs actually kept the Greyhounds behind her. Actually, it was her tactics. She would cut back and forth so quickly the longer legged Greyhounds took a bit more time to recover and change direction.
As I was inspecting one of the poorly executed warranty repairs by Ginax on the wall of my Casita, I noted that a hummingbird was hovering about 4 feet from me. I was standing on the second floor Juliet Balcony of our bedroom and just watched the bird move back and forth. Finally figuring I was not going to be any harm s/he darted below me to the garden off the first floor bedroom.I went to investigate and couldn't find any trace of the bird. I searched the plants for any signs and then hanging in the vines above the door I spotted the 2 inch nest with momma hummingbird nestled in. Hopefully we'll have hummingbird babies to join the House Finch babies in our entry way. So far all four are doing quite well with both Momma and Dad taking turns at the nest. Just one more reason to enjoy Loreto.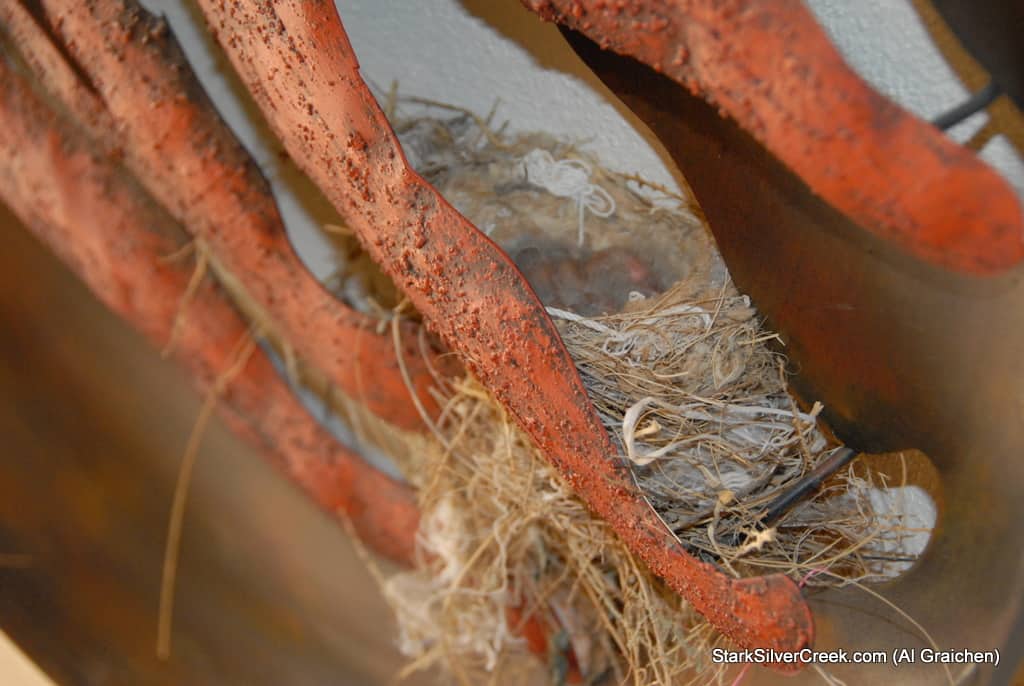 I'm not certain what was going on at the elevated Tee on the sea coast, but there were a number of vultures circling and one "strutting his stuff" and airing his wings on the second level Tee. Tanni got as far as the first level and decided that since those guys were twice the size of Mandy that perhaps they could have the opportunity to "play through" and we'd just walk on to the next Tee.
A number of the SF contingent made to Loreto last night. Three trucks heavily laden with furniture and household goods ready to move into their Casas once accepted made it over the hill just before sundown. They'll be over the house tonight to give us the update on the trip down and hopefully a story and pictures for tomorrow's blog.