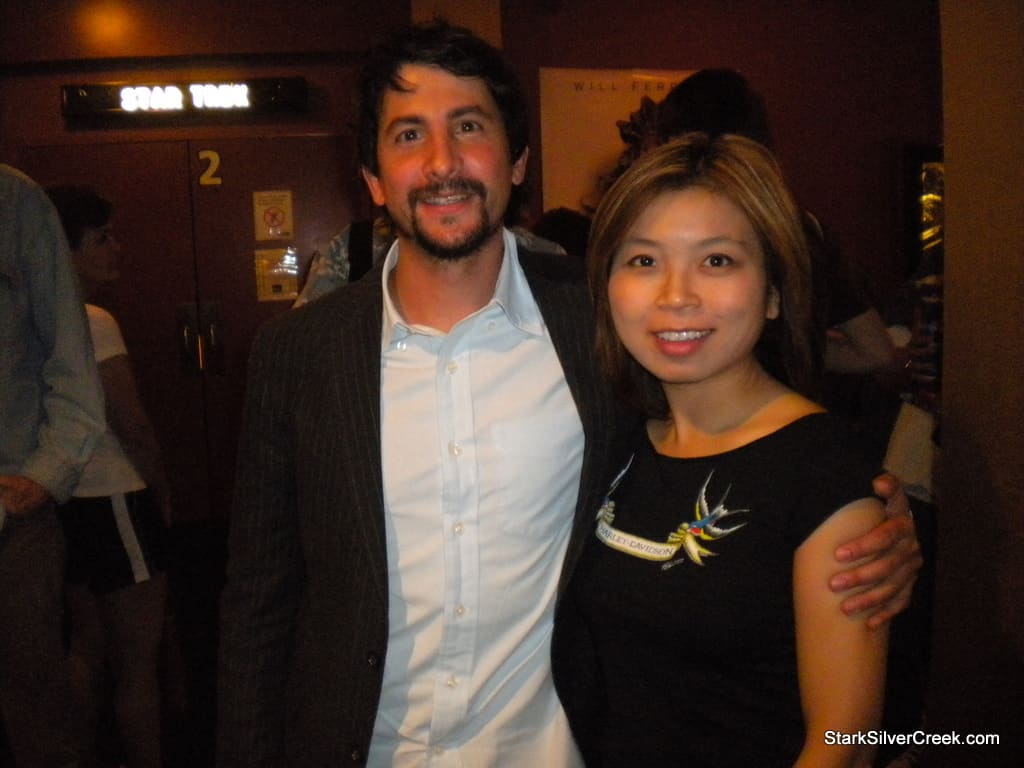 This morning Clint and I joined Baja Barry at the Camera Cinema Club's screening of 'The Last Lullaby' which was followed by a great discussion with director Jeffrey Goodman. The Camera Cinema Club meets once every month to watch a film and have a post-film discussion.
It was our first time at a Camera Cinema Club event here in San Jose. The club, headed up by Tim Sika, who met us in the lobby and introduced us to the rituals of the club, starting off with the perks such as a spread of breakfast treats and complimentary popcorn.
This is Clint's snack plate, can you tell he likes Twizzlers? Mine had a little bagel, turkey slice and cheddar with a piece of banana and some strawberries.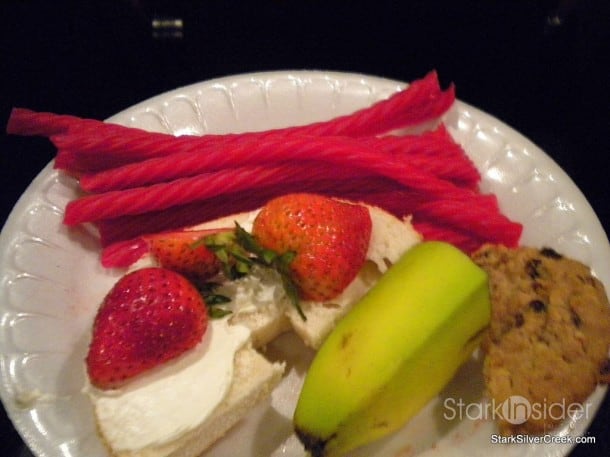 We then all entered the auditorium where the pre-show event began with a great trivia contest. Prizes of DVDs, posters and clothing are given out for the correct answers to movie trivia. The theme this month is "Classic Horror".
Part of the fun of this club is the secrecy of the film that will be shown. Until the camera reel started rolling, and the words 'The Last Lullaby' were shone in white letters across the screen, none of us had any clue what movie we were to see.
The SSC movie review and thoughts on the post-film discussion is forthcoming. Overall, the entire experience was a lot of fun and a great way to spend a Sunday morning.
For more information on the Camera Cinema Club in San Jose, California, check out their club website at: www.cameracinemas.com/club