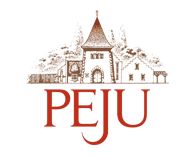 Mark your calendars, big Napa Cab lovers. June 7. Peju will be inviting wine club members to their pick-up party in Napa. 
Details below. Clint & Loni I hear will be there. If anyone else plans to attend please let them know so they can meet up with you and enjoy some fine wine, bites, and good times up in Napa.
June Wine Club Pick Up Party!
Exclusively for Peju Wine Club members!
Complimentary for wine club members and up to 4 guests.
Sunday, June 7 ~ 11:00 am – 2:00 pm ~ Peju Lawn
While picking up your June quarterly shipment you can enjoy some of the fantastic Peju wines from your current shipment as well as some small bites! Please RSVP to Jessica@peju.com by June 3, 2009.
(If you normally have your wine club shipped, please let us know you will be picking it up at the Party!)
We look forward to your visit!
The Peju Family and Staff.
PS After you visit us dine at one of our favorite restaurants listed below. Call for reservations and remember to mention that you are with Peju.
These restaurants are also offering free corkage on bottles of Peju the day of the event. Bon Appetite!
Brix Restaurant https://www.brix.com/
Market Restaurant https://www.marketsthelena.com/
To RSVP for the Party, call 800.446.7358 — M-F, 8:00-6:00
Or email jessica@peju.com or smiller@peju.com