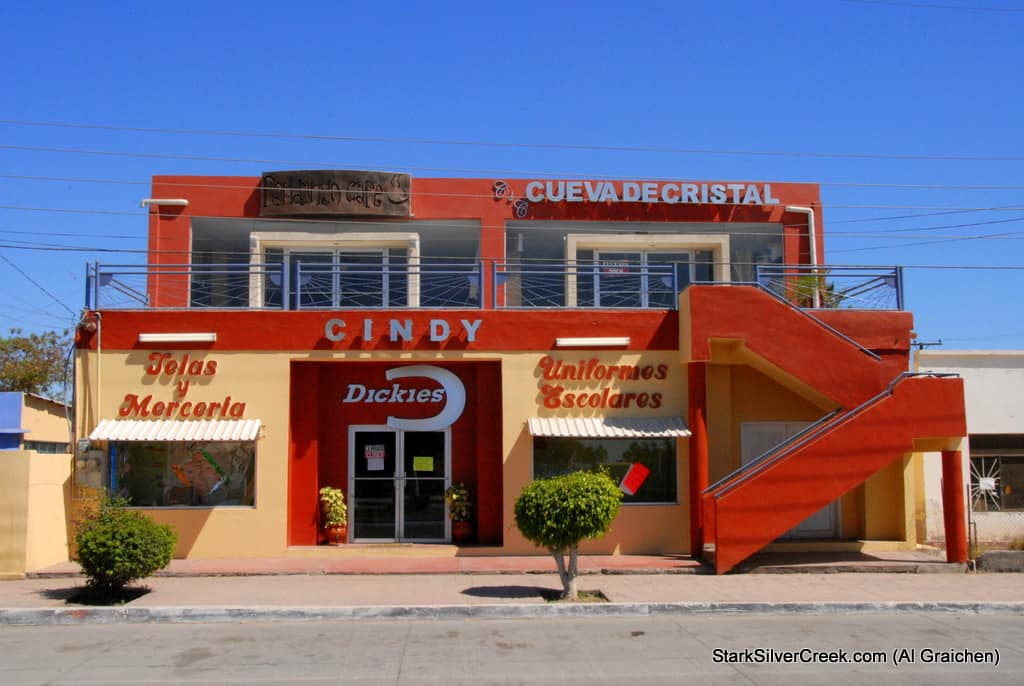 The farmer's market is open again after being closed due to the "Swine Flu issue." We were a bit late in getting moving this morning and didn't get into town until about 9:00 AM. Following the ritual stop for coffee at the "new" (1 year old now) coffee shop next to Cafe Ole we headed to the arroyo.
My mind told me that the streets seemed a bit too empty for a market morning. As we headed off the paved road and into the arroyo, I knew why. The place was virtually deserted. Only a few cars and barely two meager lines of stalls. The fruit and vegetable stalls still had the same good products just not as much as I've seen in the past. My guess is there was probably half the number of people that usually are present.After loading up with limes, asparagus, onions and tomatoes we headed into town to look for a bicycle shop I'd heard about. On Isla de Carmen street, a small dirt road parallel to and two blocks north of Benito Juarez I found the shop but it was closed for Sunday. Manny's cycle shop has some great prices for fixing and tuning bikes according to people I've talked to.
Our next stop was McLulu's for lunch. The streets were pretty much empty. We were the only ones at McLuLu's. As we chatted with the proprietor, she said that tourist business was way down but she was hoping that things would start to pick up at the end of the month. The cruise ships are to start stopping in Loreto again on May 28.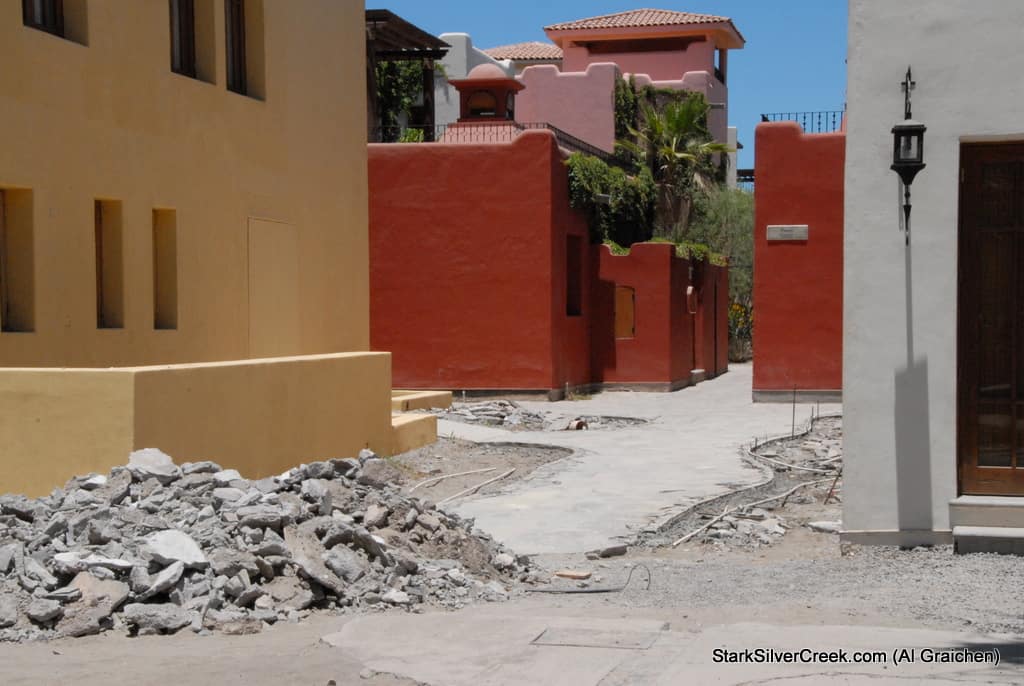 I'm hoping to get an update from Bob Toubman tomorrow on what's happening with the Condo Regimes and the common area completion. Work along the Paseo on the landscaping continues slowly but it is continuing. When I left in April the landscaping had made it two "clusters" from my home. Yesterday we returned from the beach to find a cactus and a tree in front of our home. Based on other areas, there will be more, but it's a start. This brings the landscaping within one cluster of the "commercial" offices.
There are a number of places in the common areas that still require plants but little by little they are being completed. The meandering pathway redesign is essentially complete in Founders on the western side (mountains). The eastern side will be done when construction of the Paseo begins again but some construction has been done on one of the eastern Calle's to create the meandering effect.