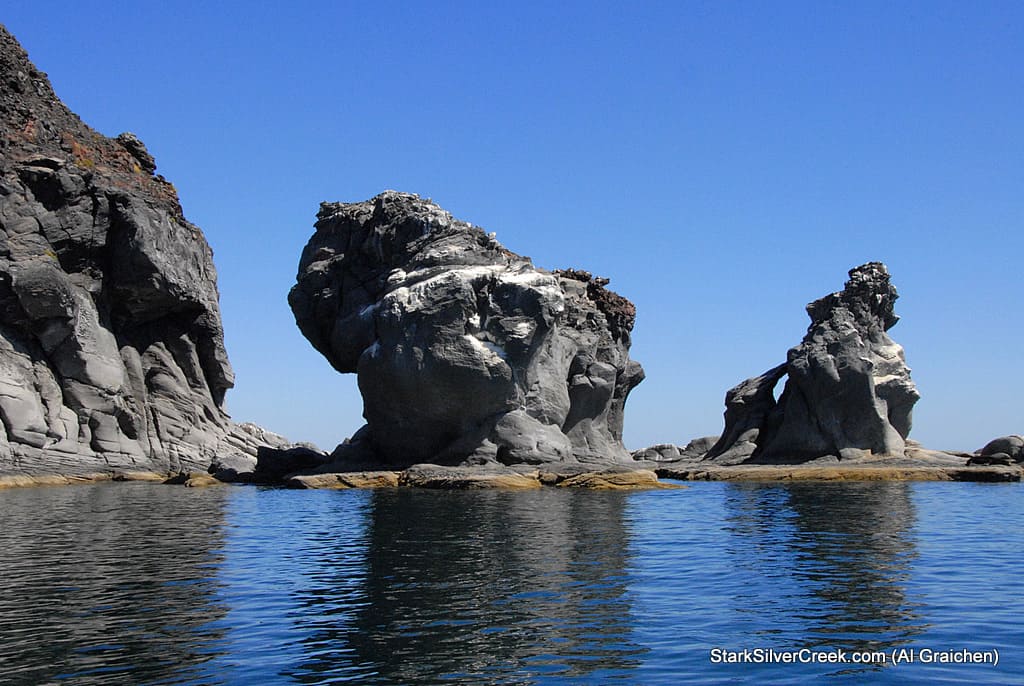 The humidity was down a bit yesterday which was great news as we'd planned to take our boat, aptly named Suave Mar, out to sight see around the bay. So being not so early morning people, we hit the dock at 10:00 AM to head out with some friends. The weather was great and the seas were calm – Suave Mar.
We headed northeast towards Coronado to see the rock formations and the sea lions. The lions were quite accommodating as we arrived and barked up a storm. They wanted to be certain we knew who was "boss" of the rock and harem they were protecting.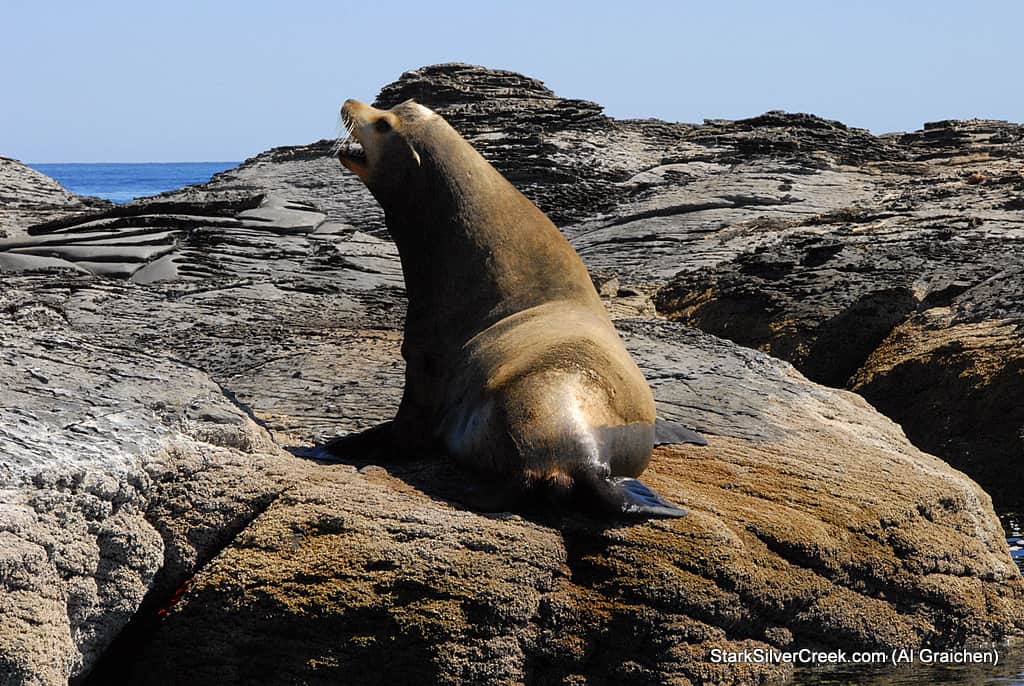 A few Blue Footed Booby's and an Osprey nest later we beached at Coronado's white sandy beach where everyone took a dip to cool off. Even Mandy who had gotten a chance to "skipper" the boat took a dip. It was her first "deep water" swim and she was a natural. Little did she know that her quick dip would result in a "bath" later to get the salt water out of her hair.
Next we headed east towards Carmen. On the way we met with a number of whale pods. Since it was so late in the season this was a pleasant surprise. There were dozens of what looked like Pilot whales just swimming around the bay.
As we approached Carmen, schools of Dolphins were sighted. They kept pretty much together and we could see young ones swimming between the adults. The school did not surface much as it kept a close eye on the young.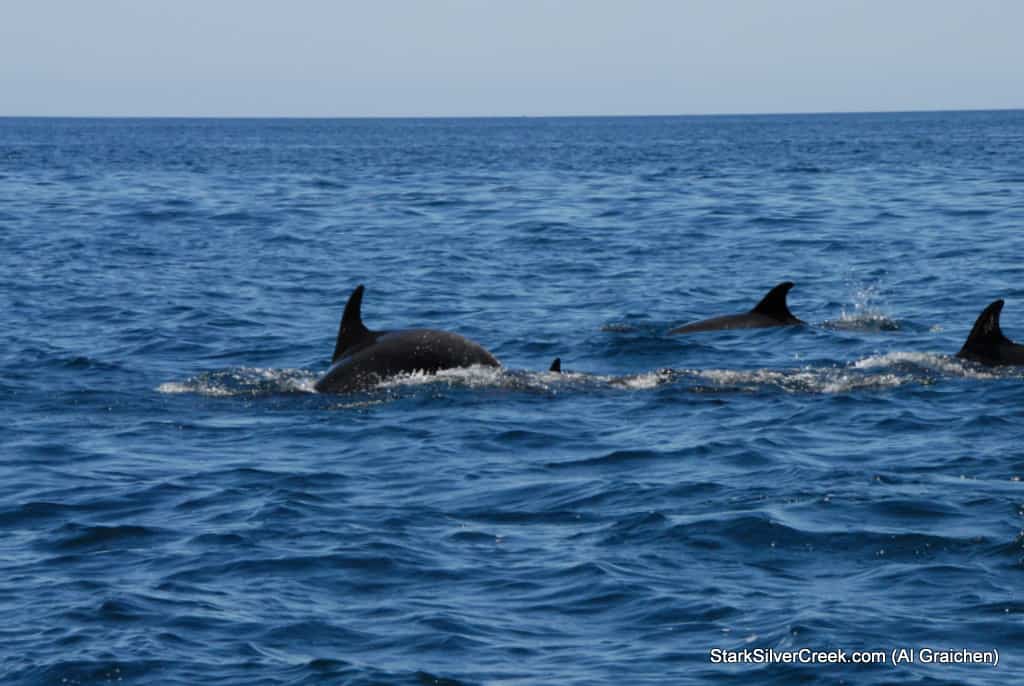 As we headed back to Loreto, everyone on board was given their navigation lesson for the day. How do you find your way home when out in the ocean? Look to the mountains; find the shark fin and navigate toward it. The mountain peak that is west of the town looks like a shark fin. If you follow the fin you will get to the port of Loreto.