Guest post by Jane Lurie.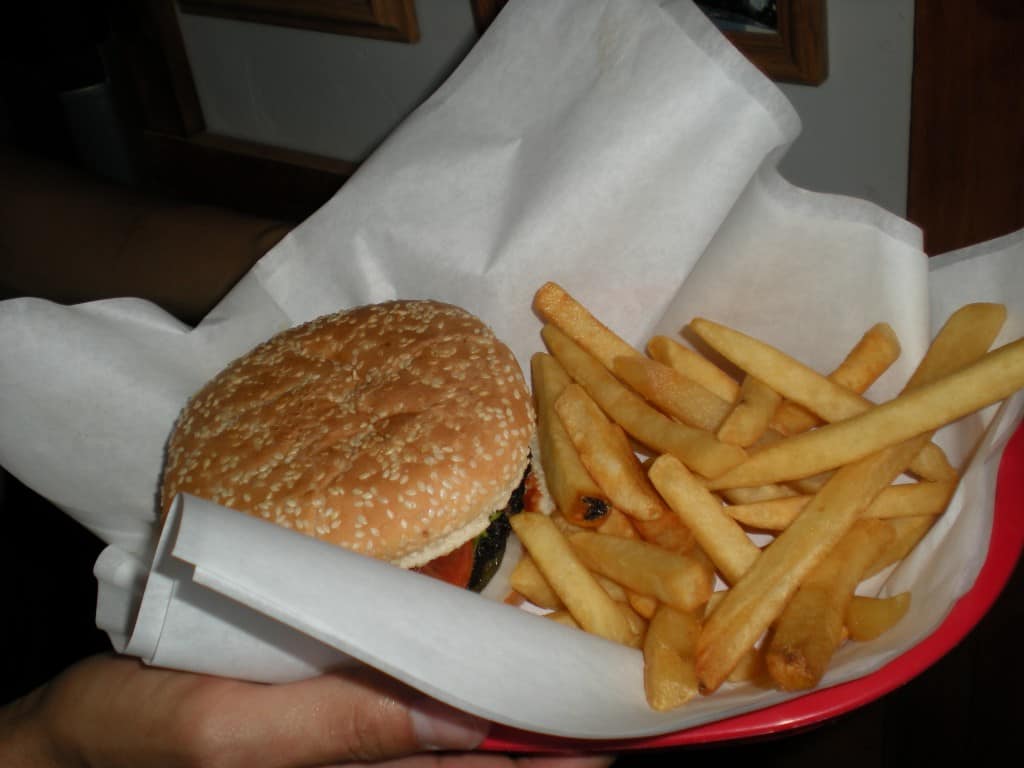 Dreaded words to all Loretanos…it's Del Borracho's last day before their summer vacation. This year, their best ever, they said goodbye in style offering a two-for-one Wapo (their signature burger) special.
Everyone came to say goodbye and delight one last time in the great food and atmosphere that Mike and Cholie provide. There was a festive atmosphere, with Fili the DJ providing a back-beat as hundreds of burgers were downed by the loyal Del Borracho fans.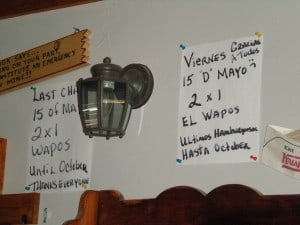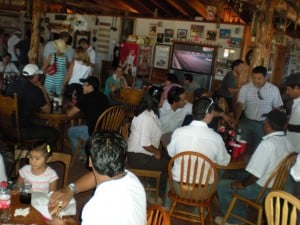 We put on our game faces, greeting each other, joking, making every effort to have a good time….and succeeding…but underneath, in the hearts of all who passed through those swinging doors, was one thought….the same thought that reoccurs every May.."how will I make it to October without Del Borracho?" …and for those of us who will be flying out soon, how do you actually fly out of here without a stop at Del Borracho? Really, I can't quite figure out how to arrange that last day.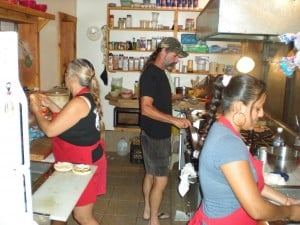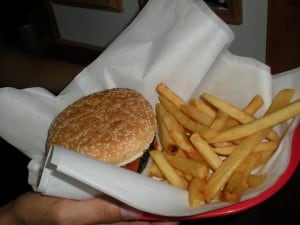 Anyway, back to the last day festivities. Mike and Cholie were in the kitchen grilling those burgers non-stop. Sharon and I ordered their delicious vegieburgers. And if that weren't maverick enough on this Wapo day, I ordered mine with corn tortillas instead of a bun because I am allergic to wheat. It's actually delicious with all the fixings on the tortillas, a little messy but delicious.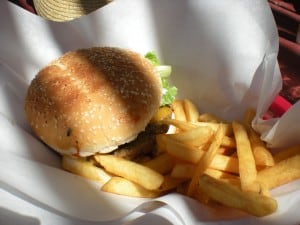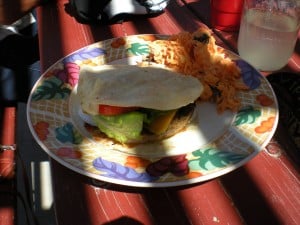 We arrived at 1:30 and finally got our burgers at 3:30 but we had our pink lemonades and friends to hang out with. It was a wonderful last day. Have a wonderful, well-earned vacation Mike and Cholie. We look forward the being there for the Grand Re-opening in October.