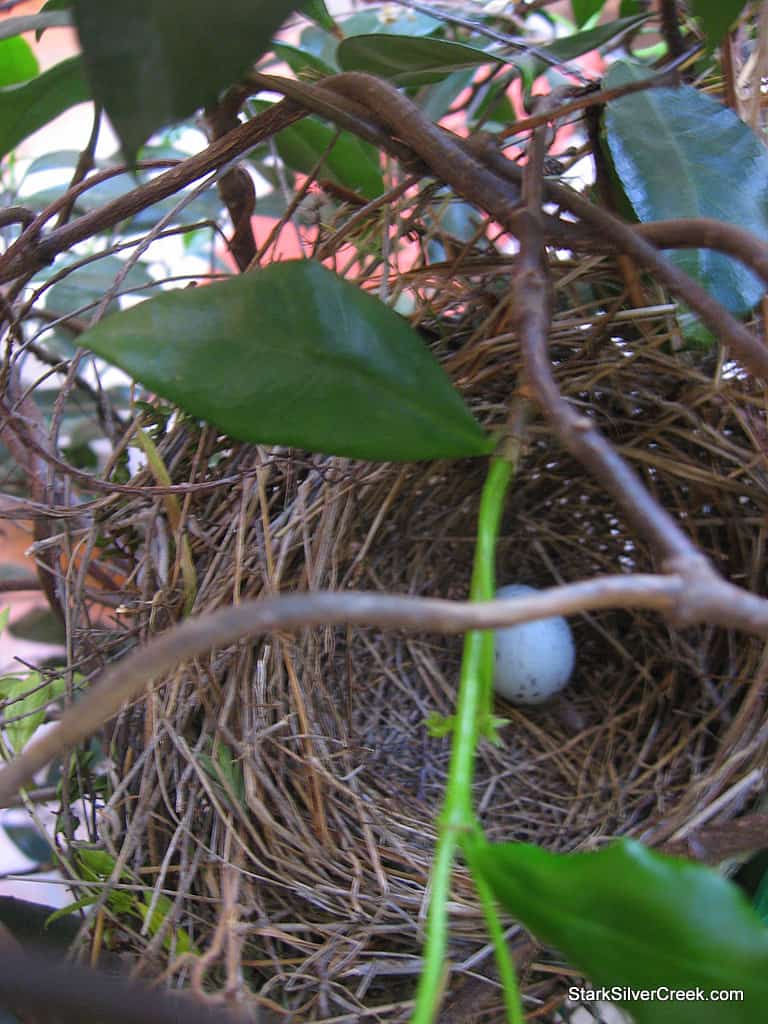 A while back, I spotted a bird's nest in the Star Jasmine plant that is climbing up a tall trellis on our front porch. Clint and I saw a single egg in the nest, but sadly, two days later, the egg was gone and we didn't know what happened to it.
Hence, I was very excited when I noticed another bird's nest built in one of the Star Jasmine plants we have in our courtyard area a week ago. A couple of days later one little bird egg appeared and quite often we would see the little black eyes of the mother bird peeking out with her feathers hidden against the brown twigs and straws making up the nest.
We did notice that the bird seemed to hang around the nest quite a bit and sure enough, a couple of days later…there were two eggs…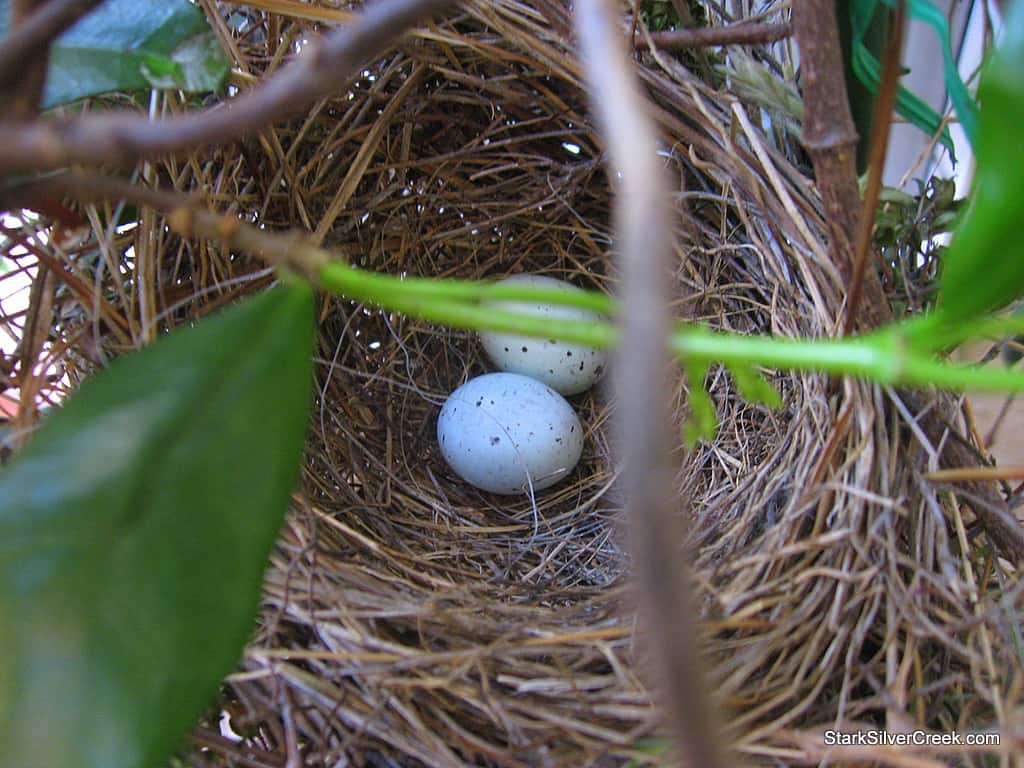 Finally, yesterday early evening, as Clint was watching another all important hockey game, I noticed there were three eggs in the nest. It was too dark to take a photo of them without the flash so I decided I would take a photo this morning.
So today, with no coffee yet, 6:30 am call with India and Canada on my cordless, another hand on my blackberry checking email, and somehow in between, I balanced my digital camera. As someone on the conference call talked about the status of a project and I noticed the nest was birdless, I gently opened the french doors to the courtyard. Mission, to take a photo of the three eggs in the nest.
That was when havoc broke loose.
The house alarm went off and the bird who had indeed been in the nest let out a surprised chirp and fluttered off. I was so taken aback that I let the camera fall from my hands onto the Travertine floor and literally crack open.
Luckily I was on mute in the meeting and no one in India or Canada knew the excitement that had taken place in our little courtyard. When I told Clint what happened, he just noted he was relieved it was not him that had tried this sort of stunt this morning and he was not the one responsible for breaking our camera.
So there you have it folks. A peek into my exciting morning.