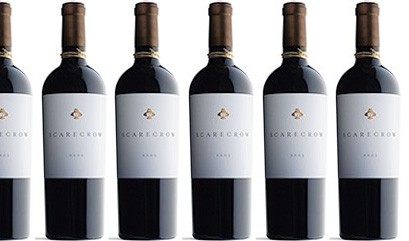 Much to Clint's dismay, I have added my name to the waiting list of several wineries for the simple reason that their demand far outstrips their supply.
The wines of Screaming Eagle, Harlan Estate and Scarecrow Wines to name a few. These wines are produced in such limited quantity that they are only available through allocations. The scarcity of wines is only rivaled by the even more limited amount of information floating around on their websites about the wines and vineyard. All this mystery and scarcity of course, produces wines of mythological deliciousness and astronomical prices…and a lot of curiosity.
I had decided a while ago to throw my hat into the rink so that perhaps when the white hairs on my head outnumber the rest, I may get a coveted acceptance letter. This year, I did get one of those from Harlan Estate for both their Maiden and their flagship label as well. Not so with Scarecrow Wines. Instead, I was emailed a rejection letter.

I breathe a sigh of relief as if they did offer me an allocation, I would have to decide whether to act irrationally and purchase a couple of bottles for a king's ransom.