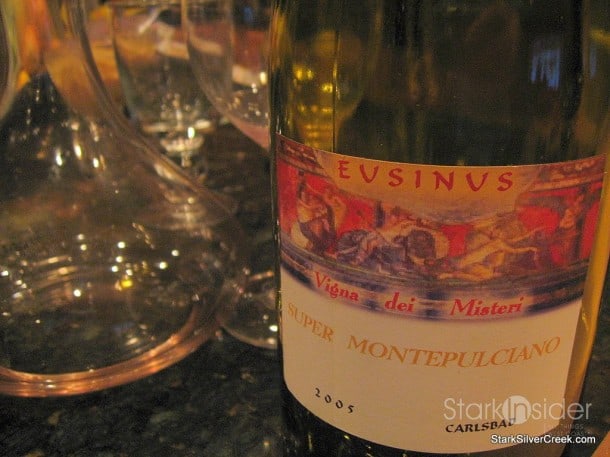 When we announced that our Loreto Bay home had been issued its CoSP (Certificate of Substantial Performance) we received a large box in the mail a couple of weeks later with a bottle of wine from John P. and a wonderful note of congratulations.
John explained to us later that he is part of a group that grows grapes and annually combine all their harvest to make this wine. It was a fantastic surprise and we waited for the right time to serve a magnum bottle of wine.
That time was last night when we were able to enjoy the wine paired with a crab cake salad and a salmon, angel hair pesto pasta, asparagus entree.
Baja Barry and Pat R. brought over a delicious pear tart from their local bakery Flower Flour in Willow Glen which had a wonderfully rich layer of almond paste. Between the four of us we only finished half the tart and the rest is now sitting, tempting me in the fridge.
Overall, it was a wonderful spring dinner and in retrospect, I thought the wine paired very well with the rest of the dinner.
Thanks John!