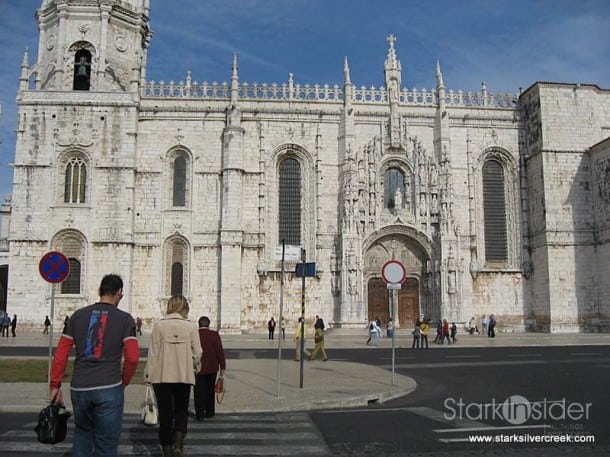 On a tour of Lisbon's Belém district, I visited the Jerónimos Monastery which is one of the best examples of the Manueline style architecture.
At one time, this monastery was occupied by monks, but today it is used to host important events. One such event was the signing of the EU treaty by Portugal and Spain which took place in the center courtyard of monastery.
It was a Sunday so after walking around the beautiful courtyard, I was fortunate to also witness a service taking place. The choir was singing. The music was heavenly as it soared to the heights of the intricately carved ceiling.