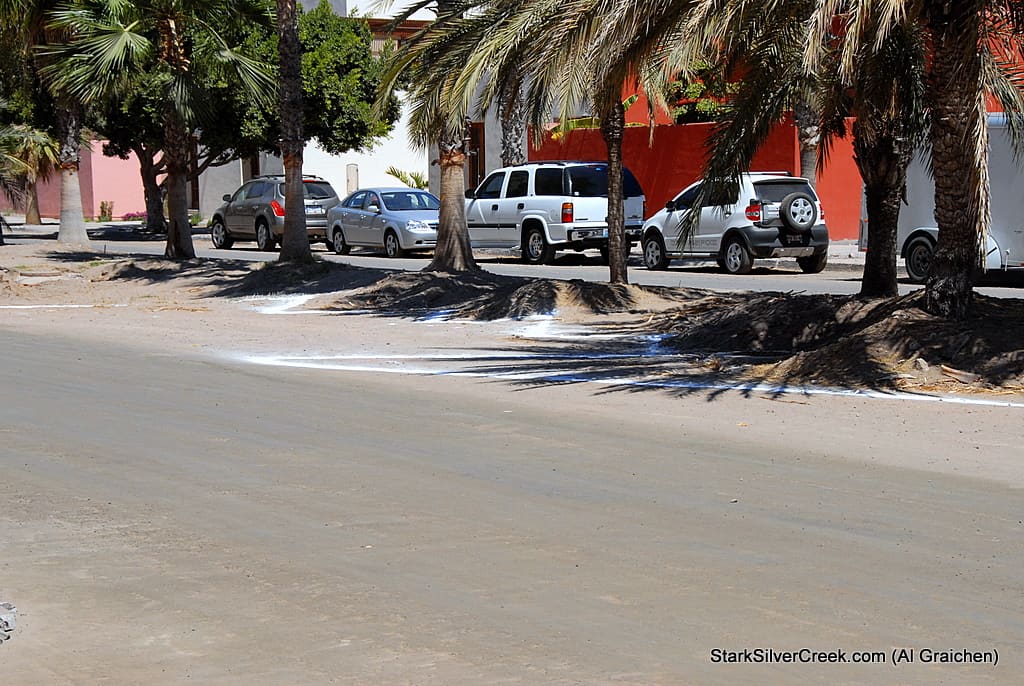 Now that the west side of the Paseo has been lined off for parking, the Condominium Regime placed a pamphlet on vehicles parked on the Paseo last night. The note stated as follows:
"From April 6, 2009 we will be opening a Parking Area in the side of the Boulevard that has been closed (From FN300 to FN361). This parking area is for exclusive use of Homeowners, Tenants and Prefered Vendors with a maximum of 2 vehicles per lot. Please be advised that only those vehicles with Parking Permits issued by Security will be allowed to park in this area. Please be kind and from 07:00 am Monday 6, move your vehicle into this area. If you need your Parking Permit please stop by Office 349 on the Paseo to register your vehicle and get your Permit.

"Vehicles remaining on the Paseo will be towed at owner's expense.

"Please remember that Condominium Regime Administrative Rules forbid parking Trailers and Boats. These must be parked in the lot adjacent to the Golf Course Parking Lot."
So….for you folks planning on driving down or those renting a car once here, if you don't have the "Parking Permit" your first stop should be 349 on the Paseo to get one processed.
Again, for any home owners that are not members of Club Loreto Bay, please join in to get facts about Loreto Bay and the Condominium Sub Regimes first hand. We need your input and most of all, your votes for any items that pertain to your Sub Regime.