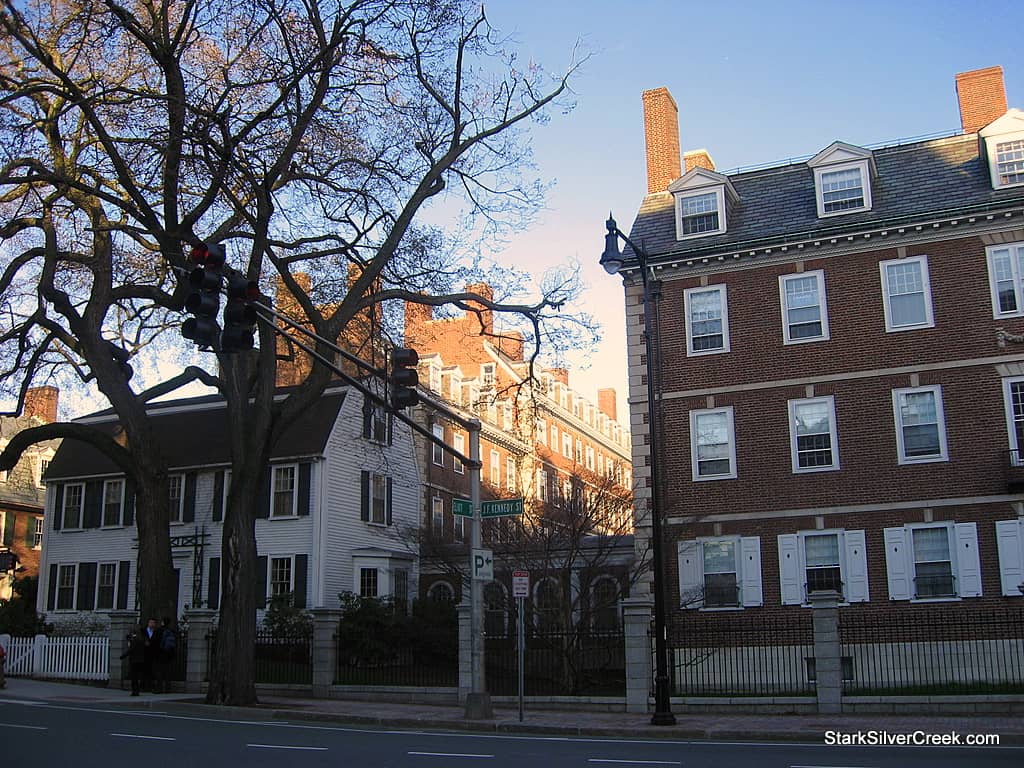 I arrived at Logan International today about an hour later than planned due to the delay in San Francisco involving a part that needed to be replaced on the airplane I had boarded.
I unpacked at the hotel and grabbed a quick dinner before getting ready for what I thought would be a straight shot to Malkin Penthouse, Littauer Building for the welcome reception. I had a site map and as I walked to the welcome reception, my steps started to have a slight bounce as I breathed in the crisp Cambridge air.
There were many twists and turns, but none of them threw me off as I had highlighted the path I needed to take on a map of the area. Similar to the Stanford campus, when you do get a little unsure of your way, people are always very helpful even if they are not quite sure which building is which.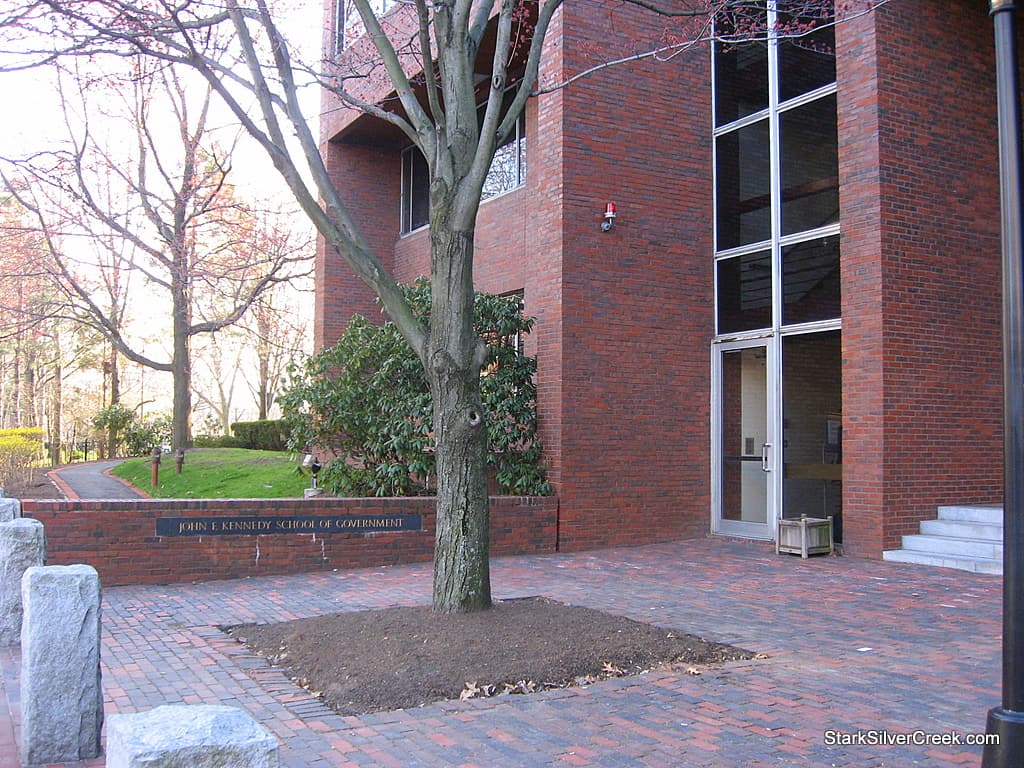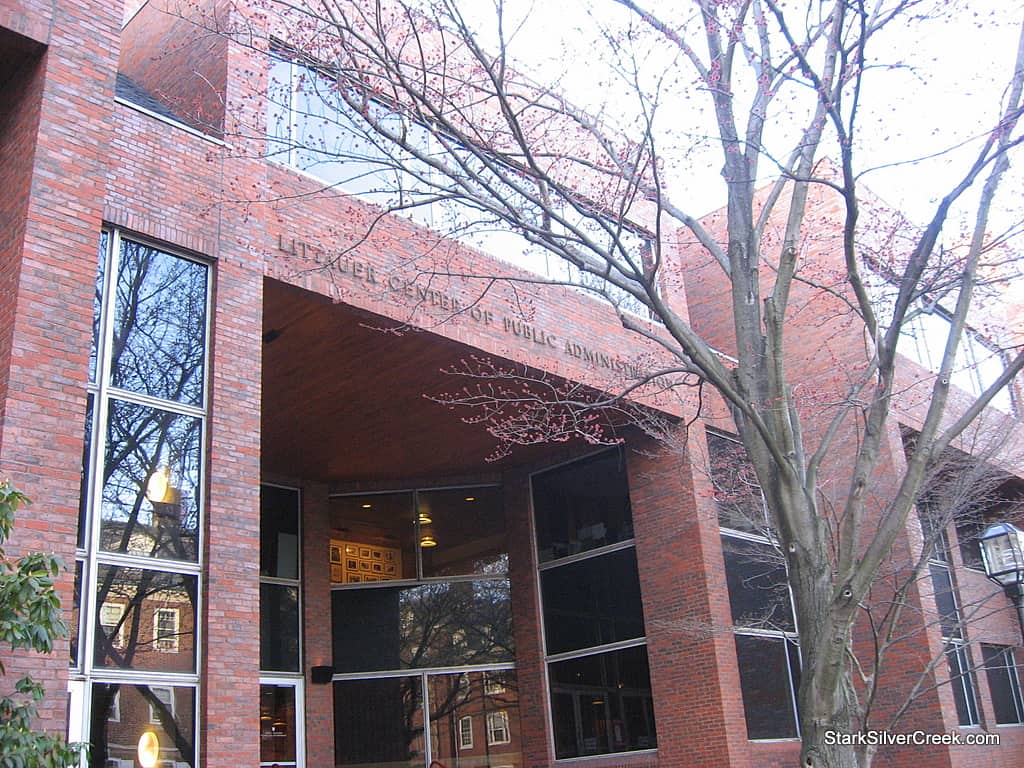 When I arrived at the Littauer auditorium there was a forum panel presentation happening on the first floor. Because of the open concept nature of the building, everyone on the higher floors had to also adhere to silence. I tiptoed around and asked the way to the Malkin Penthouse and finally was directed to a set of stairs that led to the fifth floor. All fine and dandy, except the stairs instead ended on the third floor and it took another five minutes to find the other set of stairs which finally took me up to a reception.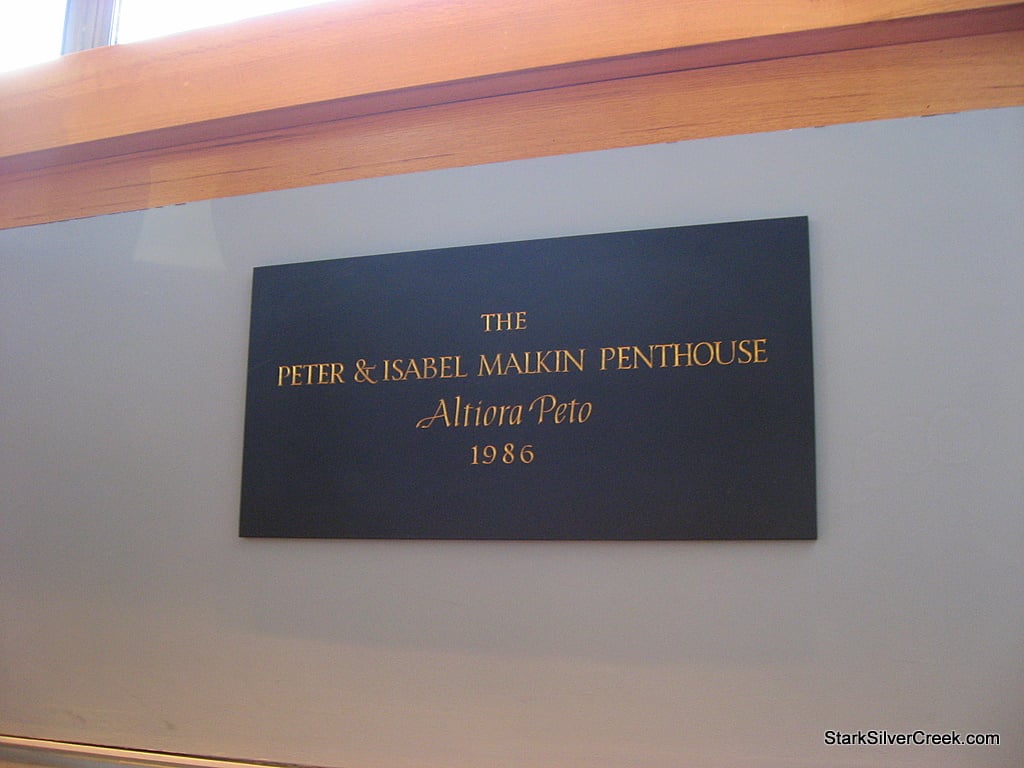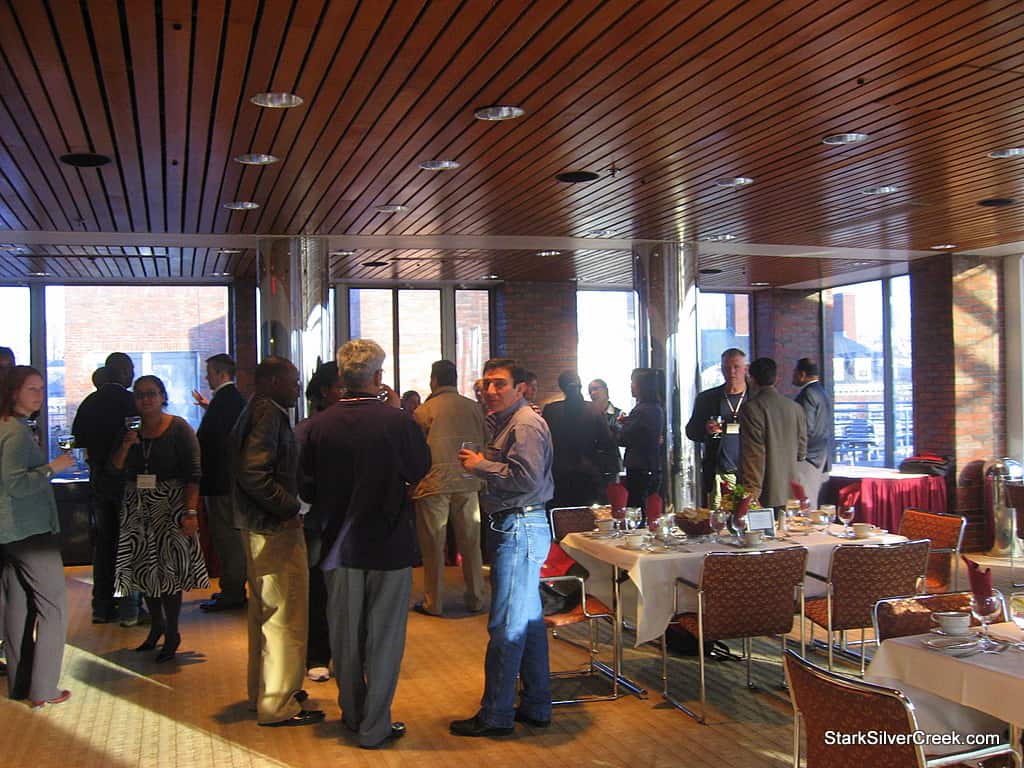 With great relief I was about to introduce myself to everyone in the room, only to learn that the welcome reception for my course had been moved to the Taubman building.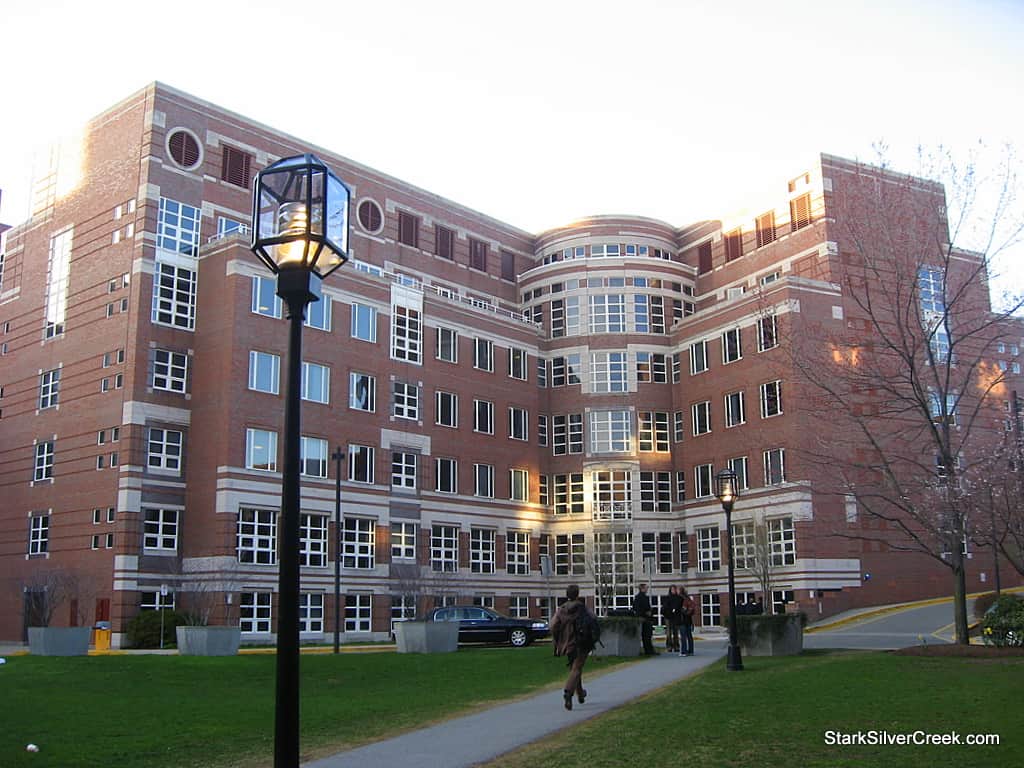 I travel down an elevator, exited the building and crossed over to the Taubman building. Finally, on the top floor, I am greeted by Amy R. and then joined by another group including Professor Jerry Mechling, whom I had heard present the case study of  'One Laptop Per Child' at last year's NASCIO (National Association of State CIOs) conference in Milwaukee.
I had expected to see a good part of Harvard Kennedy School by the end of my week here, but not so quickly after I had just arrived.
My reward for attending this optional Welcome Reception? A 15 page case study to be read before tomorrow's class; I would not have expected anything different.
With baited breath, we begin tomorrow.